Internews' impact spans our work to build healthy information environments in 100 countries. We measure our impact through research and evaluation and structure our approaches according to a robust Theory of Change. Additionally, we often see the clearest evidence of the value of our work through the stories of our partners.

100
Countries

110
Languages

40
Years

Millions
Reached
"The first validation we got from outside Nigeria was from Internews, saying 'we believe in your work.' We were doing something that was new on the continent, that wasn't popular. But we knew that [digital rights] was a matter of life or death. … If we were turned upside down and shaken today, many of the things that would fall out of our pockets would be Internews templates." —Gbenga Sesan, Executive Director of Paradigm Initiative, which advocates for digital rights in Nigeria and West Africa
---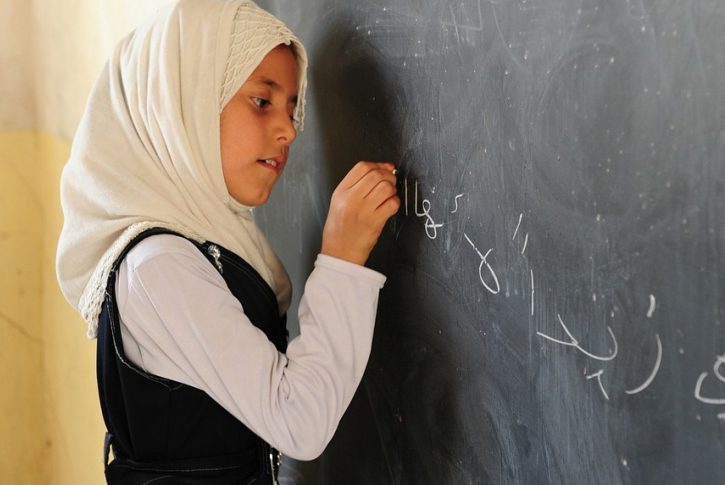 "Though I had some report writing experience, only after participating in Internews' Gender Sensitive Reporting training was I able to develop my first professional story … The training helped me learn correct writing skills and it increased my ability to write on sensitive cases with a 'do no harm' approach." —Koshish Mohammed, an Iraqi journalist whose first story on girls' education prompted a response from local government, who pledged to address the issue of girls dropping out of school
---
"We would like to thank ASFEV [Action for Vulnerable Women and Children] and Internews for these radios because we rural women generally do not have access to them, only our husbands do. We will also follow all the information on COVID-19." —Byaombe Ponga, president of the Lumbi club, a women's group in the Democratic Republic of Congo that received assistance from ASFEV, which was a recipient of Internews' COVID-19 Rapid Response Fund to respond to COVID-19 communications needs.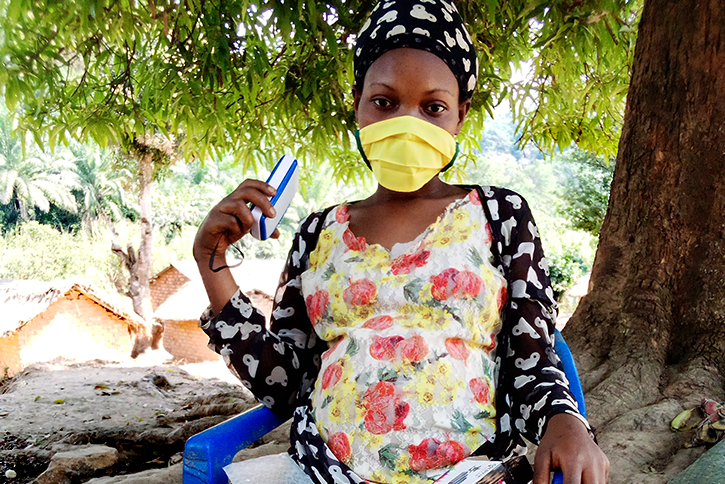 ---
Highlights in our decades of accomplishments include:
South Sudan: Providing remote communities with vital access to news

Internews has been working in what is now South Sudan since 2006, building some of the first community radio stations in the country, and providing communities in remote, information-poor areas with vital access to news and information in local languages. Internews launched Eye Radio and supports Eye Media, a 100% South Sudanese NGO, to fully and independently operate the Juba-based news station.

Eye Radio's national network expansion will soon see the station broadcasting across 10 state capitals of South Sudan, creating the country's first independent 100% South Sudanese national radio network.

The Radio Community, an expanding network of local radio stations in local languages, reaches an estimated 2.1 million potential listeners. These include Mayardit FM in Turalei, Akol Yam in Aweil, Singaita FM in Kapoeta, and Mingkaman FM in Mingkaman.

Internews has used its global humanitarian experience and knowledge of the South Sudan context to provide lifesaving information to communities in need. Interventions range from emergency "Radio-in-a-Box" kits, to hyper-local projects such as "Boda Boda Talk Talk," an audio information program which is played for community audiences via a system of mobile speakers.
Ukraine: Creating sustainable media outlets and fighting misinformation with media literacy

Internews has worked in Ukraine since the 1990s, supporting a range of Ukrainian organizations that have created a vibrant media landscape that stands out in the Eurasia region for its professionalism and maturity.

Internews' work includes support for the support to the creation of Ukraine's public service broadcasting and media reforms to journalist professional development and anti-corruption initiatives.

While the overall information landscape is polluted by the malign spreading of inaccurate information, Independent media is making an important impact in Ukraine.

Internews partners in Ukraine are committed to advancing media literacy, and Ukrainians themselves self-report that they are increasingly aware of paid-for or intentionally misleading news.

Internews is a hub of expertise, coordination, and knowledge-sharing among media organizations and companies in Ukraine, providing small grants to trusted media partners, media literacy groups, and media watchdog organizations.
Explore our Stories and Areas of Expertise to learn more about Internews.
Mission-driven for nearly 40 years
From our earliest days, our work has always been about connecting people through information. In the 1980s, Internews-produced "Spacebridges," pioneering satellite-connected conversations between polarized groups, including the US Congress and Soviet Politburo, proved that there is no distance or disagreement that can't be countered with information and conversation. (Internews even won an Emmy for this work!) View some highlights on YouTube.