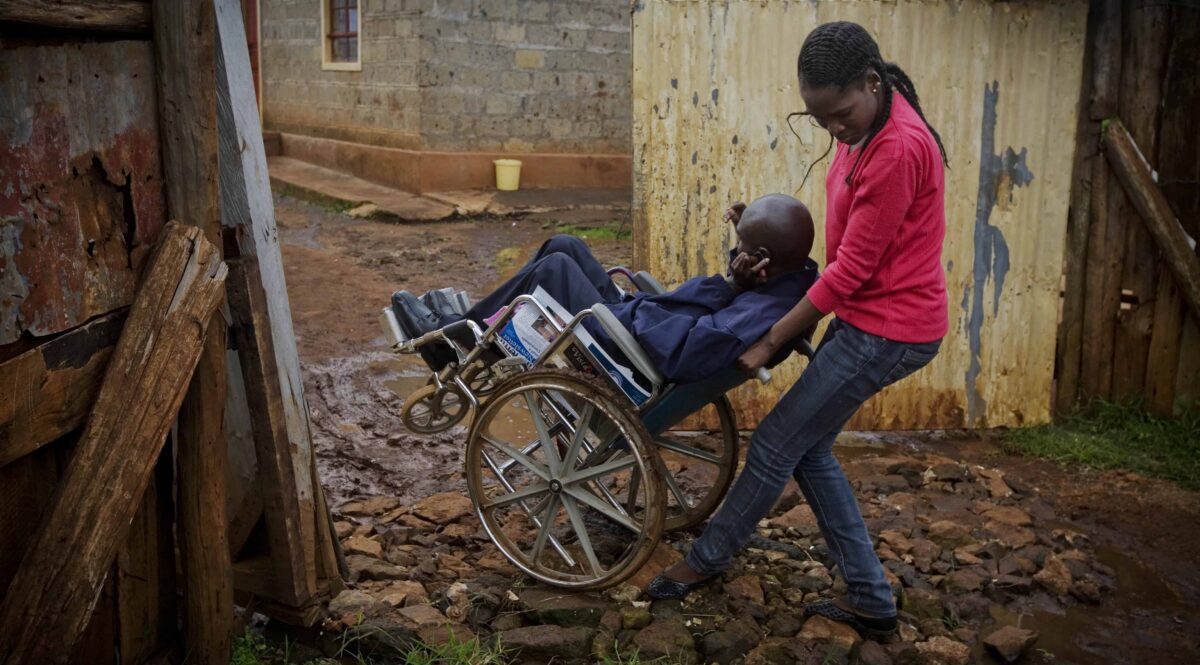 IGNITING CONVERSATIONS THAT CHANGE NORMS AND REDUCE STIGMA
Cultural norms, taboos, rumors and ingrained personal habits can cause people to resist what is best for their health. An informed media ignites conversations that change such norms over time. Health communications has long been an important part of public health interventions, but Internews' experience in issues ranging from HIV to Ebola reveals that complex cultural biases can derail even carefully designed public information campaigns.
Unforeseen factors may cause people to ignore public health messages, leading to unsafe behaviors such as avoiding vaccines and engaging in unsafe sexual practices. Proven interventions, such as medical male circumcision, may be underutilized because of historic cultural norms. Taboo-driven practices such as keeping girls from school when they are menstruating, have negative impacts on individuals and their communities.  
Local media, trusted by communities and speaking local languages, can be a powerful agent in changing social norms. But it is vital that reporters themselves first understand the technical aspects of the health issues they report on. They also need to know how to convey these technical aspects in ways that their audiences can relate to: compelling, balanced stories rooted in familiar local context, and offering a range of voices and opinions from everyday people and experts. Our health journalism trainings provide all this in intensive workshop formats. Resource experts and field visits allow journalists to explore issues that frequently challenge their own norms and experiences. Coaching in how to frame hard issues in accessible and responsible storytelling is followed by sustained personalized mentoring for practicing journalists.
Media houses, editors and talk show hosts receive training on the value of using this kind of compelling health content to ignite conversations, stimulate feedback, and drive branding and revenue. In time, partner media outlets push open public space for previously taboo or sensitive topics like safe abortion, LGBTQI acceptance, bringing an end to female genital mutilation – issues where cultural change goes hand in hand with improved health outcomes. Internews' health journalism training program in Kenya has been widely credited, for example, with creating demand for voluntary medical male circumcision through facilitating open and informed dialogue.
COUNTERING STIGMA AND EXCLUSION
Access to media and health services is expanding in developing countries. But historically disadvantaged groups (women, LGBT people, ethnic or religious minorities) continue to suffer systemic exclusion. Internews works to counter this suppression through direct training for media as well as advocacy around policy. We provide tools and technologies that help people circumvent censorship. We have the core capabilities to guide partners on using rights-based communication approaches, appropriate for each context. Internews health programs in Kenya, India and China, for example, have purposefully expanded information access to excluded groups by linking them with trusted partners and supporters, building their skills, and providing tools that keep them safe and ensure their voices are heard.
The language used by the media to talk about diseases and those affected, is key to shifting perception as a first step to changing social norms, reducing stigma and countering exclusion. We encourage fresh perspectives that move away from stories that demonize or victimize and towards stories that humanize and celebrate personal resilience. 
Internews-supported local media outlets have the potential to be much more than just paid platforms for health messages. Experience in Kenya and Nigeria illustrated the added value of social and behavior change communication (SBCC) undertaken jointly with a well-trained and supported media cohort. Journalists are motivated to be allies of health promotion, producing timely and engaging stories that enhance SBCC campaigns. This coordinated approach ensures that audiences receive the key campaign messages richly illustrated by local media content that drive discourse.