Visit the Listening Post Collective website
"Oh, Internews — of course I know it!" When I traveled in Rwanda a few years ago, this was the reaction I got, over and over again from people I met, when I wasn't even traveling for work. Here in DC, and yes, even with my own family in New York, I more often hear "What is it that you do again? Inter-what?"
I've been lucky to meet people from all around the world because of my work with Internews, and our reputation outside of the US makes sense — for 35 years, Internews has worked in some of the hardest places on earth to ensure access to trusted, quality, local information.
We've worked with local partners — independent media, journalists, universities and NGOs — to combat misinformation in Eastern Europe. We've designed robust feedback loops to bring local voices and experiences into humanitarian service delivery in almost every major humanitarian disaster since 2005. We've elevated the voices of marginalized populations in Afghanistan, Central African Republic, Myanmar and Sri Lanka.
Internews has worked in places where the media landscape is fractured, where people desperately need better information, and we design programs to help build a healthier, pluralistic, trusted, media ecosystem. Traditionally, this has meant that we work in some of the hardest places on earth.
Since 2013, this list has also included the US.
Eroding trust and connections to local media
In the summer of 2013, Internews established the first Listening Post project in New Orleans. We did so because we saw many of the same information trends there that we tended to see in less developed places abroad. Access to quality local information was low after the trusted local paper endured layoffs and limited its publication. The digital divide was high — 50% of homes did not have broadband access. There was systemic exclusion of local voices in the media; fewer reporters at the local paper meant fewer local stories, and more often than not, the only stories coming from lower income neighborhoods were those of crime and violence. People were not engaged with the local media, and in a city where accountability and inclusion was much-needed, public dialogue was not a priority.
People in New Orleans, especially those who were not online, needed relevant, local, information about various issues that affected their lives. So we did what we do in our programs around the world: we mapped local information needs, built relationships with trusted local leaders and partners, and got creative about listening to, engaging with, and delivering information to people across the city.
What evolved was the Listening Post NOLA, a community media engagement initiative that puts the community first and uses various feedback tools (SMS, public recording devices, signs, and community meet-ups) to post questions, collect citizens' responses, create better-informed and representative local content, and deliver trusted, news-you-can-use directly to over 2,500 people across the city, in direct partnership with WWNO, the local NPR affiliate.
Since 2013, Internews has guided, launched and inspired several other Listening Post Projects with local partners in the US to revitalize and create conversation between local media, civil society, and citizens.
In Macon, GA the Center for Collaborative News at Mercer University launched a Listening Post project to look at housing and gun violence, and currently focuses on the divide between public and private education in Macon. In New Jersey, the Jersey Shore Hurricane News is using Listening Post strategies to dive deeper into the community and connect with their large audience offline to get to know them, and to better understand how important issues are affecting lives in the region. In Minneapolis, the Star Tribune is expanding reporting on the large local Somali immigrant population in the Twin Cities, using engagement strategies to better communicate with and hear from the Somali community.
At a time where the US media landscape has continued to change drastically, and when audience and community engagement is increasingly a priority for local media, we have received requests from journalists and outlets around the country who want to listen and engage with their community in more meaningful ways.
Listening comes first
We have come to find that people are often eager to start with the engagement and outreach aspects of the Listening Post. It's exciting and appealing to push out SMS messages, set up recording devices and hold events. However, what we know through years of implementing media and civic engagement projects around the world is that listening comes first. If you don't start by listening to and identifying the information needs, the trusted information spaces, and the key leaders and influencers in the community first, your engagement and outreach strategies will likely not work.
Jesse Hardman, the founder of the Listening Post at Internews, likens this first listening step to "development by walking around," a term coined by the international development community meaning to informally assess a new environment through observation. Without building relationships and listening to your community first, you risk leaving out certain populations. Without asking questions, you risk reaching out to "engage" via methods by which people won't respond. You miss the key step of building trust with local partners and individuals, which is the most important building block for true two-way communication.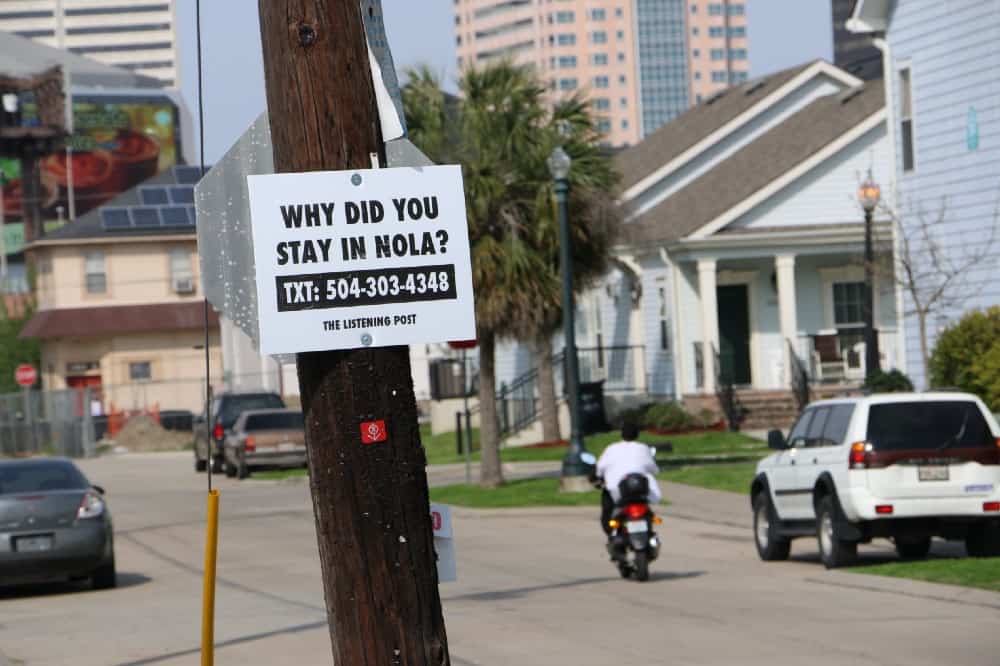 To provide journalists, newsroom leaders and community groups with the tools and advice to create meaningful conversations with their communities, Internews has created The Listening Post Collective website, which offers resources, tools, peer-to-peer support and a shared learning space for media makers looking to revitalize their local news and information ecosystems.
It is more important than ever for journalists and information providers to be in tune with their community. It is our mission to make sure that outlets across the country to have the tools they need to listen to their communities, build trust, and create more relevant, inclusive media that encourages civic participation and engagement.
After more than three decades of working abroad, it turns out that the lessons we've learned at Internews about local media are pretty universal. It doesn't mean they're easy, but we're eager to share them.
. . .
Author Carolyn Powers is Internews Program Officer for Global Initiatives. She loves listening! Hit her up for more information on the Listening Post Collective at [email protected].
(Banner photo: At a Listening Post, in this case a fish-inspired microphone, in New Orleans community members answer a question. Credit: Bryan Tarnowski/Internews)