We stood on the ceiling, or what used to be the second story floor of a house, steps from the ocean in San Juan Puerto Rico.
Jutting up from the floor were the bright yellow walls of a bathroom, with a toilet and medicine cabinet still inside, intact. While the rest of the second floor had been swept away just over a year ago, in the torrent of Hurricane Maria, these walls inexplicably stood.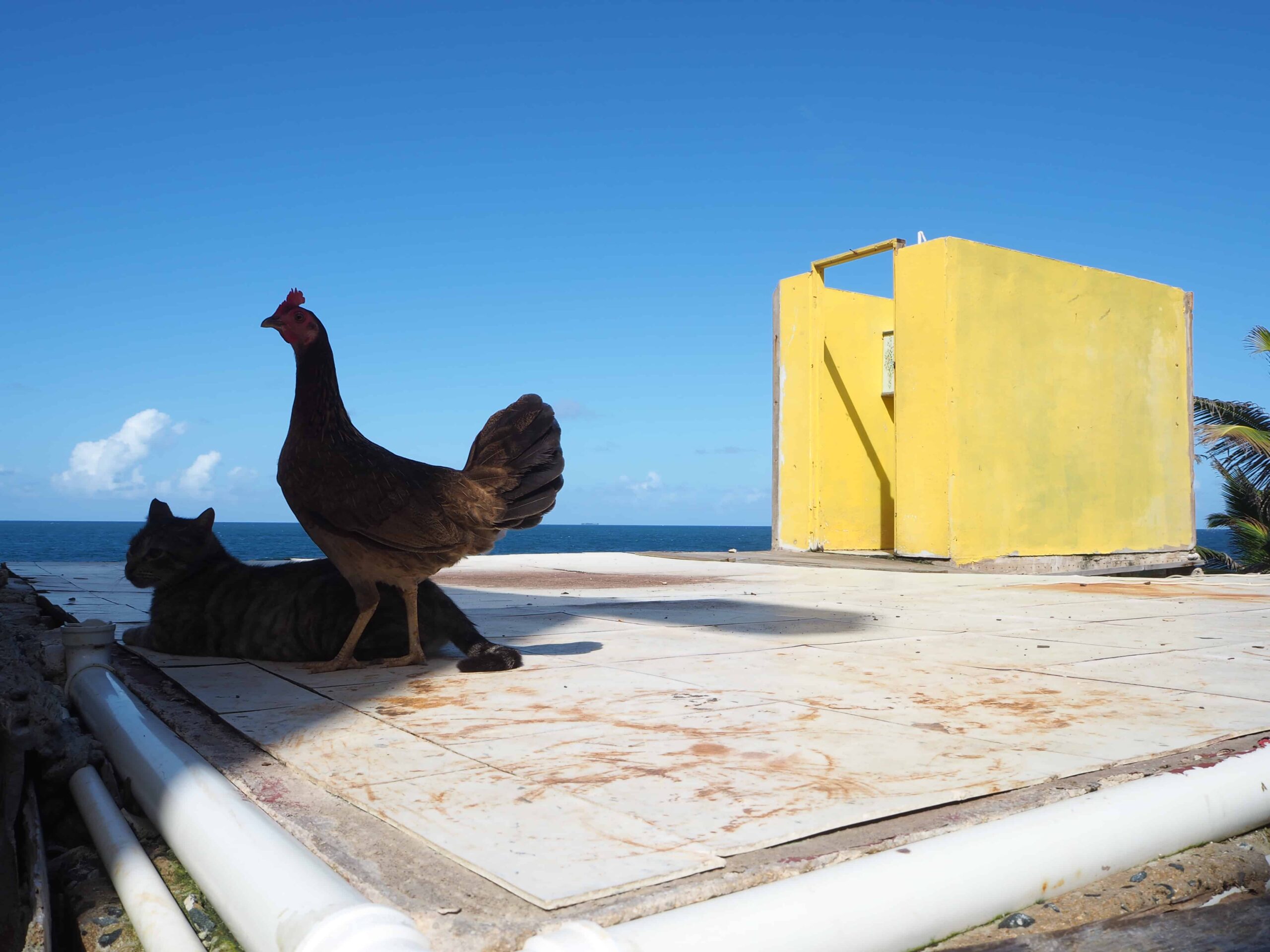 Photography students milled about, with hats and badges reading "National Geographic Photo Camp." All were diligently but politely moving around the scene with focus. Crouching to get a different angle, "zooming with their feet" to capture a detail, as they'd been instructed by their coaches, National Geographic photographers Luján Agusti, Dominic Bracco II, and Iván Valencia.
The students asked questions of the home's owner, Tito, who lived with elderly dogs and some family members nearby, still in disarray from the storm. The students talked too to the architects and designers working to rebuild this home, better – much better, with financial support from Puerto Rican superstar Luis Fonzi. His video for the global mega-hit Despacito was filmed on the rocks nearby, and in the colorful blocks of this neighborhood, La Perla, a neighborhood misunderstood long before the hurricane and now in a delicate balance of rebuilding and preserving its own unique history.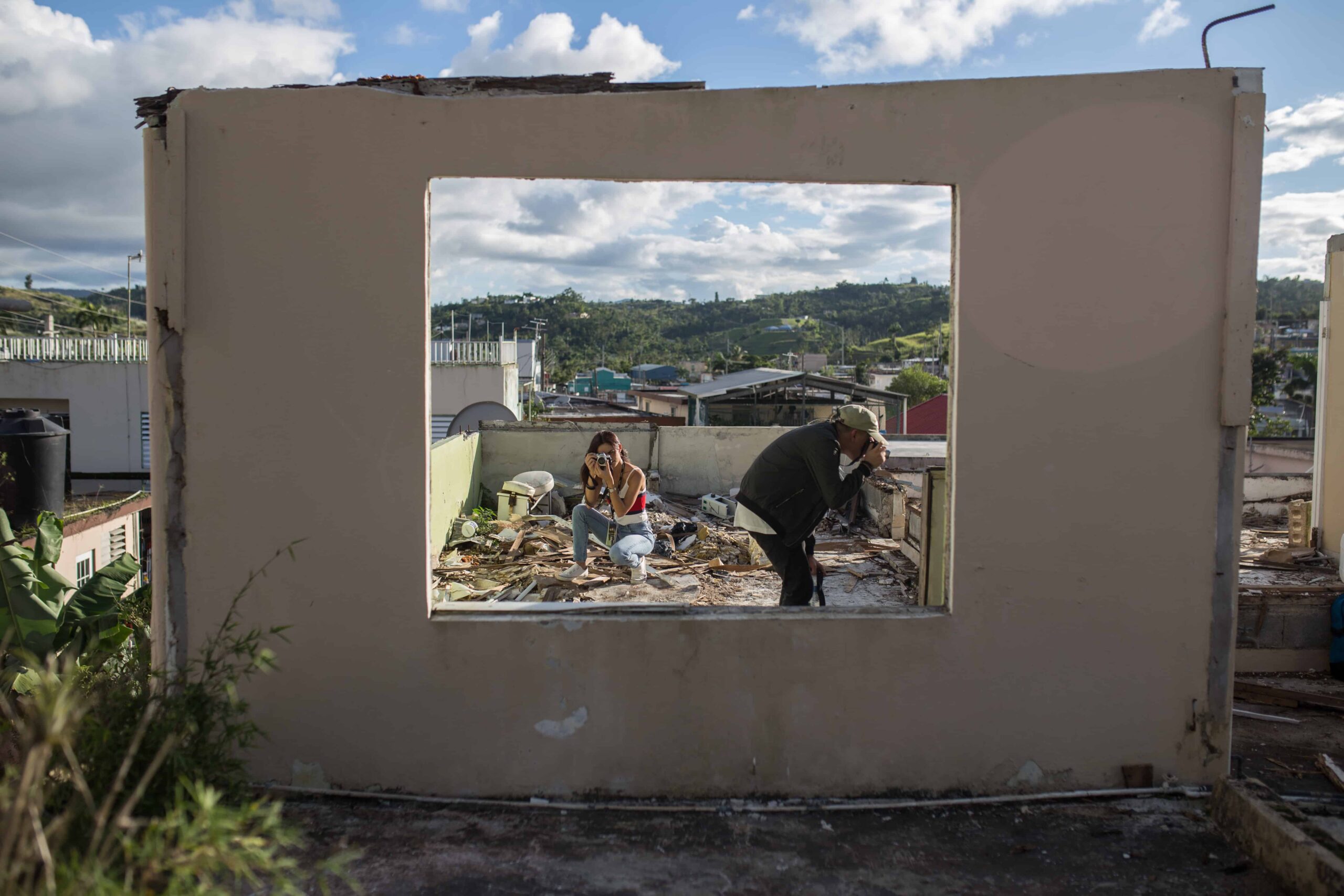 Photo Camp students at work. Photos: Ivan Valencia
Many photographers and journalists have visited Puerto Rico in the year since Maria, attempting to capture this delicate balance. But the students on this day have special insights, as they each lived through the hurricane themselves. They each brought their own perspective to the work, something no outsider could do.
"The fury of a hurricane destroyed my country and my people," said student photographer Marangeli Melendez. "The scar left by that monster lives in us. [Others] can come from anywhere in the world to portray what happened here, but our photos are loaded with sadness, empathy and desire to move forward. We are joined by the same scar."
Appreciating what the island was like before the storm is critical to how the students see it – and photograph it – now. "Seeing how many things changed in Puerto Rico after Maria, we can value more the beauty of our island, the areas where we live, and the strength we have as Puerto Ricans," said student Christian Arocho Lugo.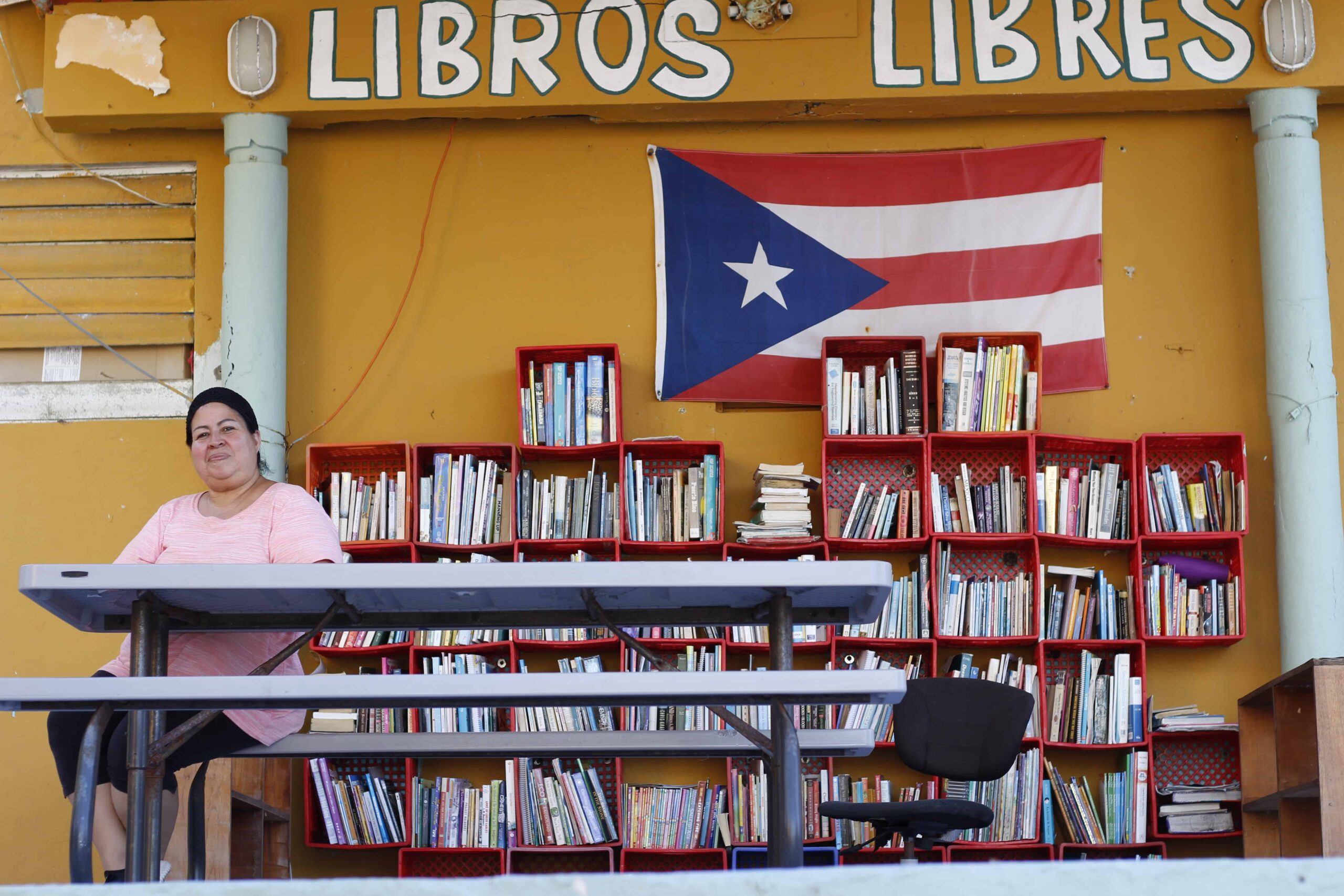 Four locations, hundreds of stories
The camp, run in partnership between Internews, National Geographic Photo Camp, and Sagrado Corazón University in San Juan, was ambitious.
Eighteen college students from six universities were selected from 60 applicants. Some are actively pursuing photography as careers; others, as journalism students or in other concentrations, had never operated a camera with manual settings.  
Internews split the students into four groups, each focused on a different community in Puerto Rico – two neighborhoods in San Juan, La Perla and Caño Martín Peña, and two that required travel outside of San Juan: Adjuntas, in the central west mountains of the island, and Humacao, the southeastern edge of the island and the entry point of Hurricane Maria.
In less than a week, the teams each had a picture story and text that reported on each community's recovery process. With help from Internews Journalism Advisor Justin Auciello, they learned to ask questions and ultimately create a narrative story to accompany their photos.
Read and view the student stories
On the last day of camp, nearly 150 people came to see the results, in a packed theater on the campus of Sagrado Corazón. Included in the audience were a couple who traveled from Humacao for the show, after connecting with the students in their under-construction home.
For the students, the personal connections they made were unforgettable. Melendez remembered Gladys, an elderly woman in San Juan. "She received us while she painted her house in a yellow pumpkin color. She cried while telling us about her experience during the hurricane but then she wiped away her tears and continued to paint her house. It was admirable."
Connections like these are the lasting impact of Photo Camp. "More important than learning technique is learning empathy. To report with empathy. That's what these students have done," said Bracco at the closing ceremony.
•     •     •
National Geographic Photo Camp Puerto Rico was conducted by National Geographic Photo Camp in partnership with Internews and Sagrado Corazón University, with support from 21st Century Fox Impact Fund. The camp is Internews' 11th collaboration with National Geographic Photo Camp, which helps young people from underserved communities, including at-risk and refugee teens, learn how to use photography to tell their own stories, explore the world around them, and develop deep connections with others. Selections of the work from recent camps, including Puerto Rico, will be part of a National Geographic Photo Camp exhibit at the Kennedy Center for the Performing Arts in Washington DC, in the spring of 2019.
(Banner photo: Credit Laura Julieth Guerra Acosta)