Research and analysis drives Internews' work and extends to a commitment to share our results, methodologies, and insights to create healthier information environments for all.
Through partnerships with leading academic institutions, participatory research methodologies involving our partners and the communities we serve, and a strategic investment in evaluation of our programs, Internews leverages research to improve our programs worldwide.
Information Ecosystem Assessments, a tool developed by Internews to understand the varied sources, influences, and unique local characteristics of how communities produce and consume information, are the foundation of our approach. Combined with our Theory of Change and other forms of analysis like media landscape assessments and audience surveys, they enable us to design effective, contextually appropriate programs which we monitor and evaluate continuously in order to assess impact in relation to the outcomes we seek and understand what works for scale up.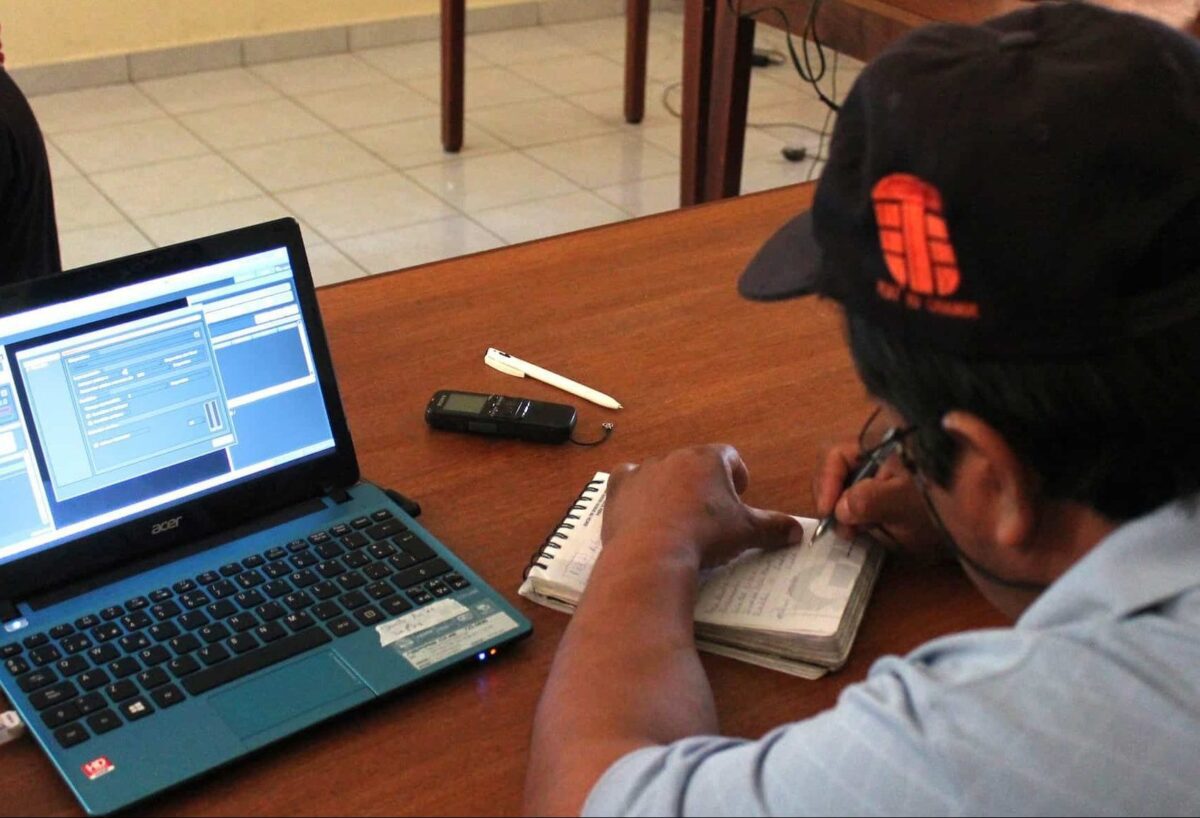 Information Ecosystem Assessments
The goal of the Information Ecosystem Assessment (IEA) is to gain a deeper understanding of how people get local news and information, what sources they trust, and what communities are left out of the media.
---
Research Reports
Internews produces a broad range of research and insight to better understand the way that issues like media sustainability, attacks on freedom of expression and civic space misinformation and digitalisation are impacting in different contexts. We make these reports publicly available to enrich the global knowledge base and our collective ability to address the challenges and harness the opportunities presented by dramatic shifts in information environments.
---
Research Partners
Internews partners with academic institutions and research organizations at international and local level to produce unique research studies which combine the strengths of cutting-edge program implementation with intellectual and methodological rigor and help us evaluate our impact. These studies contribute to the sectoral evidence base and inform future program design.
---
Internews' 25 x 25 Initiative – Measuring our Impact
25 x 25 is Internews' strategic commitment to increasing the robust evaluation of our work by investing in 25 studies produced with external research partners by 2025. These will help us identify which of our approaches are most effective in order to bring them to scale, strengthen our understanding of the impact for communities when their information environments improve over time, make our contribution to the global evidence base around pressing issues such as the need to address misinformation, disinformation, democratic backsliding and climate change, and hold ourselves accountable to the people we serve.
---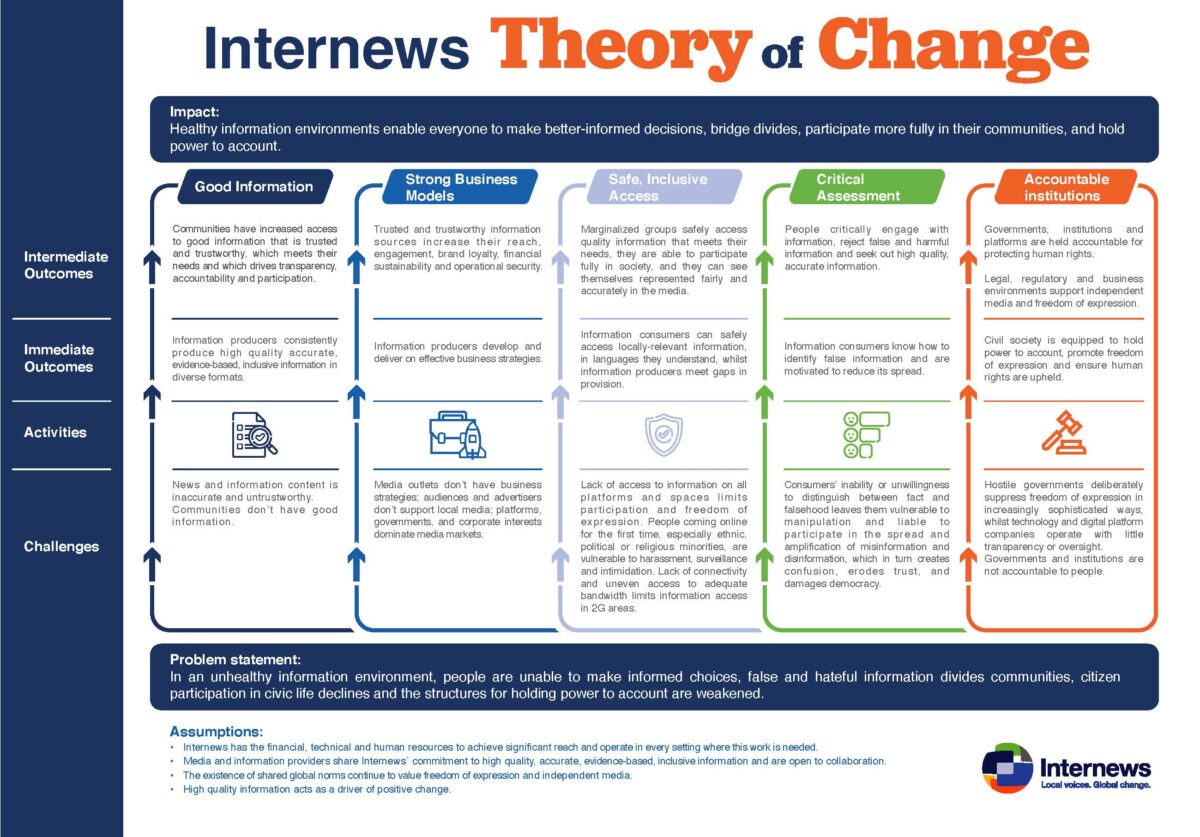 Theory of Change
Healthy information environments enable everyone to make better-informed decisions, bridge divides, participate more fully in their communities, and hold power to account.
---