About the 2021 Internews Fellows Program
Internews is thrilled to introduce the first cohort of our newly established leadership development program. These organizations – and the accomplished individuals representing them – include advocacy groups, digital and human rights organizations, media outlets, and other capacity-building non-profits.
Fellow recipients will receive technical assistance beyond what is afforded through a typical grant project that will enhance their organizations' exposure, competitiveness, and sustainability, as well as support to collaborate with Internews in joint initiatives and events. Simultaneously, Internews will learn how to better serve our partners, and work to improve our own performance and accountability.
Oslobođenje represented by Almir Šećkanović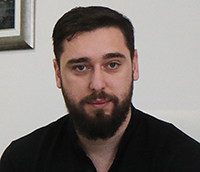 Oslobodjenje published its first newspaper issue in August 1943 with the goal to provide timely, objective, and professional information to its readers. Since then, it has expanded its reporting to include television, digital media, as well as a daily newspaper with the same goal to cover issues affecting all citizens of Bosnia and Herzegovina. The media group continued its reporting even through the Bosnian War and the Siege of Sarajevo and has won numerous journalism awards throughout its existence.
Almir Šećkanović, Director of Oslobodjenje's TV station, O Kanal, is an experienced journalist and editor with a background in broadcast media, including Al Jazeera Balkans as a Producer and then Head of News Planning. During his career as a journalist, Almir has worked on various political and economic stories from Bosnia and Herzegovina and the Balkans region, as well as investigating war crimes during the Balkans War in the 1990s. He is a member of the alumni community of Thomson Reuters Foundation from London and Robert Bosch Foundation from Berlin.
Fundación Karisma represented by Carolina Botero Cabrera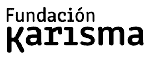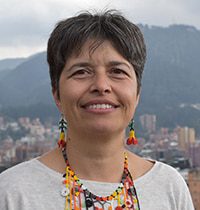 Founded in 2003, Fundación Karisma is a civil society organization dedicated to supporting and disseminating the good use of technologies in digital environments, social processes, and public policies in Colombia and the Latin American region, with the goal to promote human rights in the digital world. Karisma also undertakes legal and technological activism in coalition with local, regional, and international partners. The organization's work prioritizes access to knowledge, security and privacy, social innovation, Internet governance, freedom of expression and gender and social equality, in their relation to information and communication technologies (ICT).
Carolina Botero, Executive Director of Fundación Karisma, works to facilitate the organization's expertise and knowledge to support other civil society organizations, as well as promote Karisma to join various networks and international efforts to increase capacity, outreach, and build stronger networks. Carolina is a member of the board at Creative Commons and is also part of the UNESCO Open Science Advisory Committee.
ForSet represented by Nino Macharashvili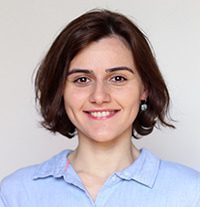 ForSet is a civic tech organization specializing in effective communications for social issues using data, design, and technology in Georgia. ForSet works to empower change makers from Europe and Central Asia to use design, data, and technology to make their communications more effective and turn their data into powerful stories.
Nino Macharashvili co-founded ForSet almost four years ago and has been working as its Director since then. With experience in data journalism and analysis, communications, and project management, she founded DataFest Tbilisi, the largest data conference in Eastern Europe and Central Asia. Macharashvili is passionate about community building and believes in the power of strong communities.
DataLEADS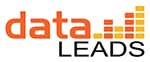 DataLEADS is a digital media and information initiative in India aimed to help people understand and engage with the world around them. Its work ranges from training, data analysis, fact-checking initiatives, media research, and media development initiatives. Central to the DataLEADS mission is the belief that information, knowledge, creativity, and understanding enriches people's lives and advances societies. DataLEADS has partnered with the Google News Initiative, training and providing support to journalists across India with the goal to combat mis- and disinformation. FactShala, its media literacy project with Internews, works to empower the public by helping people learn how to critically assess the information they see online.
Society of Indonesian Environmental Journalists represented by Rochimawati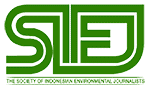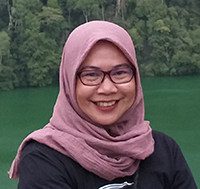 The Society of Indonesian Environmental Journalists has a vision to increase public understanding of environmental issues by increasing the quality of environmental reporting in Indonesia. SIEJ provides critical support to journalists in their efforts to responsibly cover complex environmental issues and develop environmental advocacy journalism. It provides journalists educational programs, opportunities to attend and participate in seminars and conferences, various trainings, and other activities. SIEJ has built a network of journalists throughout Indonesia, creating a space for its 200 members to build their skills and increase their capacity to cover environmental reporting issues.
SIEJ's geo-journalism website, Ekuatorial, provides data-driven reporting, maps, and other infographics about oceans, forests, and other environmental issues in Indonesia. Ekuatorial was created in partnership with Internews' Earth Journalism Network.
SIEJ is led by Rochimawati, its first female Chairperson. Rochimawati, or Ochi, came to SIEJ with 20 years' experience as a journalist, both in print and online media in Indonesia. She believes that tackling climate change must start from each of us as individuals, and her main goal is to provide information that is factual, verified, and pro-truth.
Maharat Foundation represented by Layal Bahnam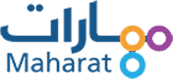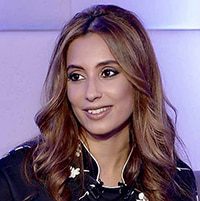 Since its founding in 2004, Maharat Foundation is committed to promoting the development of unbiased, nonpoliticized journalism in Lebanon. Maharat works as a catalyst, advancing the development of democratic societies governed by the values of freedom of expression and respect for human rights. Its news platform, Maharat News, provides Lebanese citizens with evidence-based information on important issues affecting public interest, with the goal to promote accountability and transparency in the public sector.
Layal Bahnam, Program Manager of Maharat Foundation, has built more than ten years of experience in program design, journalism, and leadership. Equipped with a public law background, as well as wide expertise in broadcast journalism, Bahnam manages Maharat's news publication and leads project teams while mitigating risks and challenges in the MENA region.
Female Journalists Association of Liberia (FeJAL) represented by Siatta Scott-Johnson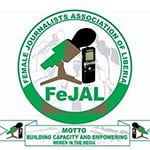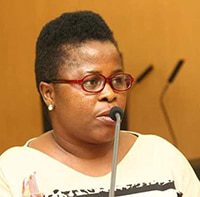 Empowering women journalists is the core mission of the Female Journalists Association of Liberia. Through professional training, skills development, and capacity building for women journalists, FeJAL advocates for equal representation of women in Liberian media, as well as creating a safe working environment for women in media.
Siatta Scott-Johnson, President of FeJAL, is an experienced journalist, filmmaker, and producer, focusing her efforts on gender issues and women's rights. She has previously worked in Chicago, working with Beyondmedia Education in Chicago, helping to provide media arts education to populations traditionally underrepresented by mass media. She also has eight years of experience of programmatic work with international NGOs and women's groups at the community level.
Paradigm Initiative represented by 'Gbenga Sesan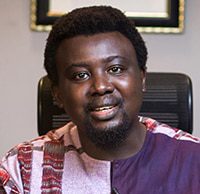 Paradigm Initiative is a pan-African social enterprise organization based in Nigeria dedicated to digital inclusion and digital rights, with the goal to improve livelihoods for under-served youth through digital skills training. Paradigm trains young people in a variety of skills-based programs, including digital literacy, software engineering, financial readiness, and digital rights. PIN works to level the playing field in digital rights and access by connecting under-served young Africans to opportunities in the digital economy and improve their livelihoods.
Serving as Paradigm Initiative's Executive Director, 'Gbenga Sesan was drawn to solving problems associated with lack of digital access and inclusion from a young age. Sesan is a Non-Resident Fellow at the the Digital Civil Society Lab at Stanford University. Originally trained in electrical engineering, Sesan is also trained in executive education and has consulted for numerous institutions, including Microsoft, Harvard University, and several United Nations agencies.
Philippine Center for Investigative Journalism represented by Floreen Mercado Simon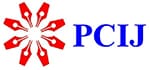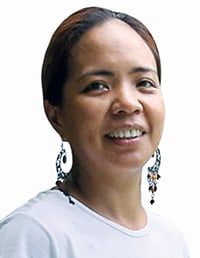 Founded in 1989, the Philippine Center for Investigative Journalism is an independent, nonprofit media agency that specializes in investigative reporting. Its founders recognized that in addition to day-to-day news coverage, the public need for deeper, investigative journalism must also be met. In its 30 years of existence, PCIJ has published more than 1,000 investigative reports and thousands of other stories in major Philippine newspapers and magazines, produced five full–length documentaries and scores of documentaries for TV, and launched over two dozen books.
Floreen Simon, Training Director at PCIJ, leads the organization's training program, developing training modules for journalists, civil society organizations, government agencies, and academics. Floreen has worked with PCIJ for more than five years and has produced several investigative reports, some of which focused on the wealth of public officials and campaign finance. She also has development work experience, focusing on policy formulation, climate change, disaster risk education, and women's rights.
Water Journalists Africa / InfoNile represented by Fred Mugira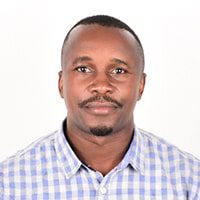 Water Journalists Africa is the largest network of journalists reporting on water in the African continent, bringing together more than 700 from 50 African countries. In addition to creating original, investigative journalism projects covering underreported environmental and water-related issues, WJA also provides story grants to journalists to conduct reporting projects, mentors and trains journalists in water and science communication, and designs interactive maps and data visualizations on the environment and climate change more broadly.
Ugandan Fredrick Mugira, WJA's Founder and Managing Director, is an award-winning water and climate change journalist, media trainer, and development communication specialist with more than ten years of wide-ranging experience. Mugira also co-founded InfoNile, a geo-journalism platform that maps data on water issues on the Nile River basin, overalying them with reporting that promotes transboundary peace.
Lede New Orleans represented by Jennifer Lynn Larino and Ejaaz Mason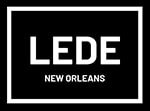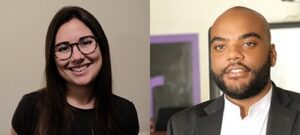 Lede New Orleans is a nonprofit news initiative in the US that brings together local young adults, journalists, and creatives to produce equitable and community-driven media. As communities of color continue to be overlooked by news organizations both in coverage and in representation, Lede works to train young, to-be journalists the hard and soft skills on reporting and content creation, with the goal to help young people realize their potential as drivers of change in their communities.
Lede was co-founded by Jennifer Larino and Ejaaz Mason in 2019 to address the lack of representation in local journalism. Larino is a journalist with a decade of experience covering local news in New Orleans, and most recently served as lead reporter at The Times-Picayune, leading the paper's breaking news team, advised digital and video strategies, and served as a writing coach for young reporters. The granddaughter of Cuban and Puerto Rican immigrants, Larino is dedicated to serving the city's vibrant, but often overlooked, Latino community.
Mason is a film producer and director with a teaching background in New Orleans. He has produced video content for brands like Unilever and Essence Music Festival. In June 2019, his film students at New Orleans Charter Science & Math High School won the Louisiana Film Prize Junior for their film "Like a Ship Without a Sail." Mason is African American and a second-generation New Orleanian. His teaching is informed by his experience growing up in New Orleans, where he was immersed in local Black culture, but had few opportunities to learn the skills to document it. He is dedicated to closing the gap that exists for people of color in creative fields.