Throughout the month of May Internews is partnering with the Guardian Project to host the Clean Insights Symposium, a new collaborative experience to develop, design and discuss ethical analytics and privacy-preserving measurement! This is a chance to collectively enhance the practice of measurement and analytics by considering new ways to measure your applications and services to gain valuable insights, while not violating the trust and dignity of those you seek to benefit.
Act 2
Dive into the highlights from Act 2 of the Symposium, including:
Do the Dashboard Collage! - an activity to think critically about collecting measurements and assessing their usefulness when displayed on a dashboard <https://okthanks.com/blog/2020/5/12/q6148amwc089vvcj56ixwc7jyd82f1>

Listen to a Podcast Panel Discussion on "Ethics in Computer Science" with Professor James Mickens, Harvard University, and Dr. Gina Helrich, Internews <https://guardianproject.info/podcast/2020/cleaninsights-ethics-in-compsci.html>

Draw with Me ?✏ Led by Okthanks owner, Carrie Winfrey <Watch now on Internet Archive or YouTube>

Walk the Consent Tightrope! - an exercise on ethical data stewardship 
<https://okthanks.com/blog/2020/5/26/walking-the-tightrope>

Watch the Keynote talk on "Modeling the Threats of Measurement" from Nathan of the Guardian Project!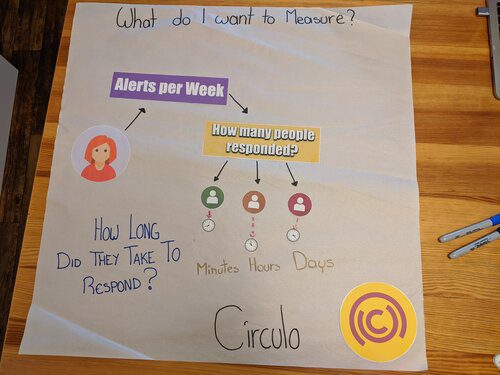 Join us for the final week of the Symposium!
See the full schedule at https://cleaninsights.org/event-schedule
\(^O^)/