Many of the most popular and most critical open source security and privacy tools are maintained and updated by small tool teams with limited exposure to the specific profiles and needs of at-risk users. Though these tools exist to mitigate security challenges in difficult contexts, usability and accessibility roadblocks oftentimes prevent users from easily adopting them.
In 2015, Internews launched our USABLE stream of work designed to address these usability and accessibility gaps. Through this work, Internews connected open source tool teams to design experts, digital security trainers, and at-risk users, allowing vulnerable communities to have a voice in the design and development processes of the tools they rely on. Additionally, Internews provided direct support to tool teams through two rounds of the UX Fund, a funding pool which offers targeted small grants for user-driven usability and accessibility improvements for open source digital security and privacy tools. As tools become more localized and usable, at-risk individuals and organizations will be better equipped to respond to existing and emerging digital threats.
Over the past five years, Internews partnered with over 59 digital security trainers, 16 open-source tool teams, 14 usability, accessibility, and design experts, and 480 at-risk users.
The case studies below showcase the impact USABLE has had on tool developers, digital security trainers, and most importantly, at-risk users. We are so proud of this incredible community and look forward to expanding our network further in the years to come.
Helen was a trainer, working for many years with human rights activists in her home country, Uganda, before she met the USABLE team. Digital security is a key issue for activists in East Africa, as they are increasingly under surveillance and can face obstruction of their activities, imprisonment and personal injury (including threats to their family members) if they are thought to be opposing elected or traditional leaders.
KeePassXC is a free, open-source tool that allows users to store and retrieve passwords safely and securely, on a range of platforms. In this Impact Story, Jonathan, one of the developers, explains how his teams focus on accessibility and usability grew through engagement with USABLE…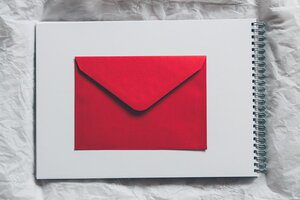 Offering a simple and free way to encrypt emails from webmail accounts (Gmail, Yahoo!, etc), Mailvelope is a tool that directly addresses the digital security needs of human rights activists who are working under surveillance or who are in internet-hostile countries. Mailvelope has been part of USABLE since the beginning: in early 2016, one of the founders and developers, Thomas, took part in the Ukraine Tool Feedback Training and UXForum. In this impact story, Thomas discusses how this (and subsequent) events were key to their success…