Two journalists who were Fellows in Internews' Media-K data journalism project in Kyrgyzstan wrote an investigative article about the large number of Kyrgyz citizens who leave the country to work abroad and send back their earnings to their family members still in Kyrgyzstan.
Savia Hasanova and Anna Kapushenko mined data sources, including the National Statistics Commission, to show the amount of money transfers made to Kyrgyzstan from migrants and that the country ranks first in the world in terms of percentage of remittances to GDP.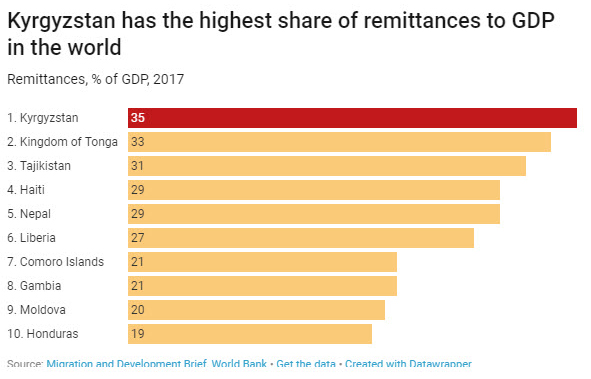 They also looked at how the remittance recipients spend the money and the government's role in encouraging reliance on remittances rather than attempting to solve the economic problems.
The story made the International Journalists' Network's list of most interesting journalistic projects of 2018.
Read the story in Russian on Kloop.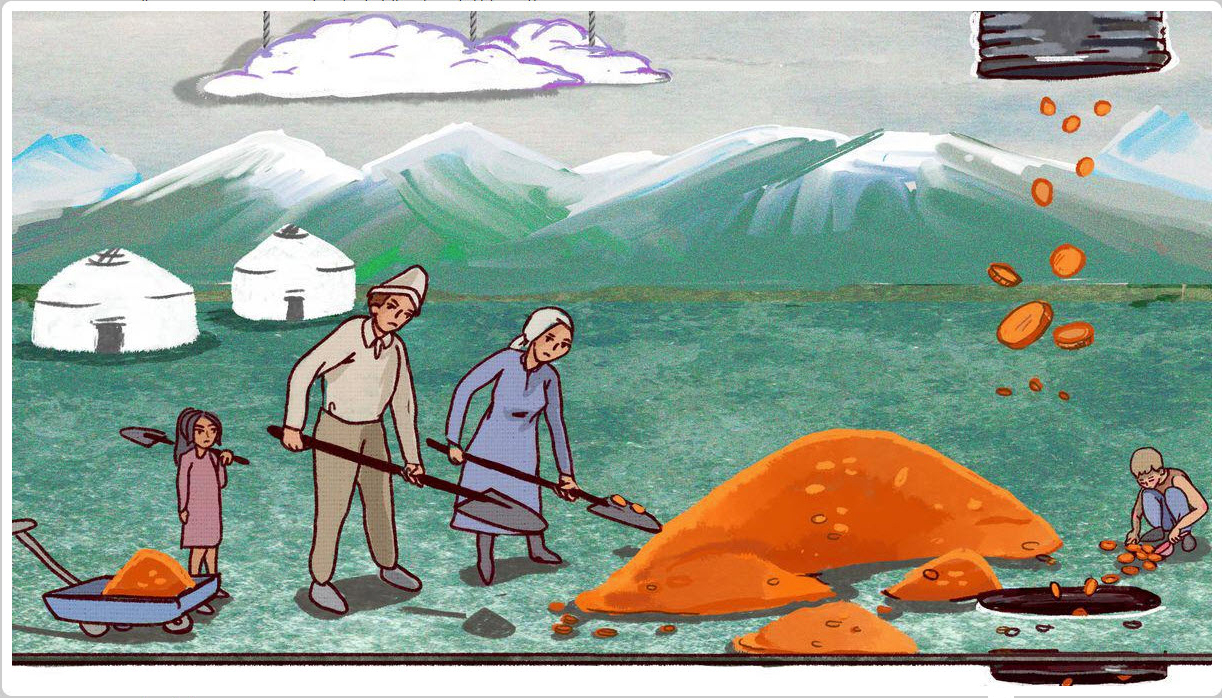 Each year Internews Media-K, which is funded by USAID, supports six data fellows who produce data driven stories with help and mentorship from Anastasia Valeeva, founder of the School of Data – Kyrgyzstan. The program gives participants theoretical and practical knowledge needed to produce data journalism, including data searching, extraction, cleansing, refinement, analysis and visualization.
The aim is to build the capacity and professionalism of media in Kyrgyzstan, so that people can have access to diverse and balanced information.
Last year the fellows produced stories about the judiciary system, poverty, gender violence, vaccination, child benefits, access to clean water, people with disabilities, reshuffling in the government and the work of the parliament. The stories were published on leading online platforms in Kyrgyzstan – Kloop.kg, Kaktus.Media and Yntymak.kg.
(Banner image: Illustration by Daria Udalova)