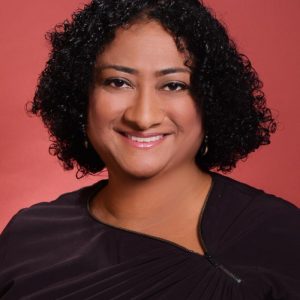 Internews is delighted to announce it has appointed journalist and academic Meera Selva as its new Chief Executive for Europe. Selva is currently Deputy Director of the Reuters Institute for the Study of Journalism, where she has led their flagship Journalist Fellowship Programme since 2017.
An accomplished journalist with experience in Europe, Asia and Africa, Selva previously worked as a London correspondent for the Associated Press and Africa correspondent for the Independent newspaper, based in Nairobi. She joined the Reuters Institute from Handelsblatt Global in Singapore, where she established the digital daily newspaper's first Asia bureau, having helped launch the paper in Berlin in 2014.
"I am thrilled that someone of Meera's caliber is joining Internews," said Internews Europe chair Mark Stephens, CBE. "She brings the understanding and insights that can only come from working as a journalist, coupled with deep understanding of the global trends and challenges facing the industry. Highly regarded and respected in the field, Meera will continue to ensure that Internews brings trusted and independent information where it is most needed."
While head of the Reuters Institute fellowship, Selva tripled the number of journalists reached with the programme, particularly those from sub–Saharan Africa and Latin America. She also designed and launched the Oxford Climate Journalism Network with Wolfgang Blau and the Reuters Institute, to work with newsrooms worldwide to structurally change how climate is covered.
"I am delighted to be joining Internews at a time it is clear how important independent, far-reaching journalism is," said Selva. "Journalists tell the stories that reflect and can change the world, and I am proud to help Internews in supporting them."
Selva studied for an MPhil in European Politics at St. Antony's College, Oxford, and was a journalist fellow at the Reuters Institute in 2007-8 where she researched media coverage of the Darfur crisis. She has written extensively on the biggest challenges facing journalism and the impact technology companies have on the media, including a 2021 UNESCO report on the challenges facing foreign correspondents.
Selva replaces outgoing Chief Executive Jodie Ginsberg, whose appointment as President of the Committee to Protect Journalists was announced earlier this year.
"I could not think of a better person to lead Internews Europe at a time that independent media face unprecedented challenges, from repression by authoritarian regimes to disruption of traditional media business models to a flood of disinformation," said Jeanne Bourgault, President and CEO of Internews Network. "Her leadership of Internews' allied organisation in Europe will be invaluable as we seek to bring comprehensive solutions to these global challenges."
Internews is a global non-profit that supports journalists, media organisations and others to provide trustworthy and accurate information worldwide. Together Internews Europe and the US-based Internews Network form the Internews alliance, operating in more than 100 countries globally.
Selva, who is currently a member of the Internews Europe board, will take up her new role in June 2022. Global Director of Impact, Rosie Parkyn, will act as interim CEO until her arrival.
For more information or interview requests, contact:
Lateefah Jean-Baptiste, Internews Press Officer: [email protected]
Mark Stephens, CBE, Internews Europe Board Chair: [email protected]