Internews is driven by a belief in the power of local media to improve people's lives. But all around the world, independent media struggle to survive financially. Advertising models that supported traditional media decades ago don't exist anymore – in many places they never existed. Most news is online, but major platforms command the majority of online advertising revenue. Simply put, there are no reliable, standardized business models that work for most media.
Internews is charting new business models that do work, helping our partners in 100 countries create financially sustainable media outlets that serve their communities long-term.
Read on for examples of our work and a preview of findings from a survey of hundreds of media businesses around the world.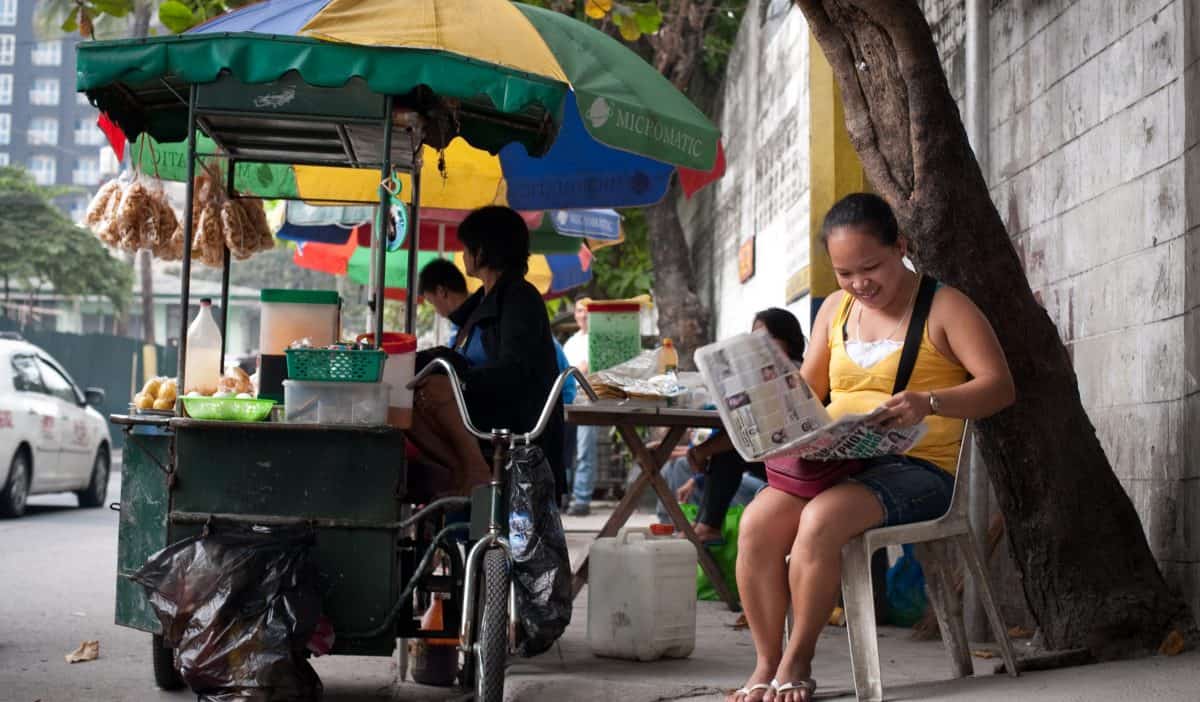 Data from 28 countries identifies media models that work
For media outlets in a given country, is censorship stopping them from succeeding, or is something else? How should local, digital-only outlets think of advertising differently than regional, multi-platform outlets?
Internews' Media Business Unit surveyed 144 local media outlets spanning 28 countries to find characteristics that mark successful media outlets, and in what kinds of markets they can thrive.
One research finding showed that countries with Press Freedom ratings of very bad and bad, censorship and self-censorship hampered media operations most. In countries ranked as problematic, business interference – such as licensing restrictions and advertiser intimidation – was more prevalent than censorship.
Types of interference by 2021 Reporters sans frontières (RSF) World Press Freedom Index Rating
"This is just one key finding from our research to get the facts on simple, actionable parameters that determine the financial sustainability of independent news media operating in freedom-restricted countries," says Jason Lambert, Senior Director for Media Business at Internews. "By making increasing use of data, we can outline what works for media across similar environments, pushing greater power to Internews program teams supporting news outlets in 100 countries."
More findings from this research will be shared next month.
---
Ads for News chosen as a "World-Changing Idea" finalist
Ads for News helps brands find and purchase advertising from 8,000 reputable online local news outlets in 31 countries. An initiative of the Internews-led coalition United for News, it was recently selected as a finalist in Fast Company's World-Changing Ideas competition.
Learn about Ads for News
---
What We're Reading
El Tímpano – Spanish for "eardrum" – amplifies the voices of Oakland, California's Latino and Mayan immigrants. Internews' Listening Post Collective helped launch El Tímpano's as its first partner and funder.
El Tímpano produced its first impact report this spring, outlining how they have informed and engaged communities most directly impacted by the COVID-19 pandemic.
We love the way this report focuses on the ways El Tímpano has not only innovated and grown as a news outlet, but on the ways the community has benefited from and partnered with the outlet.
Through creative approaches to local journalism and civic engagement, El Tímpano surfaces community members' stories, questions, and concerns on local and national issues, and provides information relevant to their needs.
---
One More Thing
"We can't improve the financial health of media without understanding the markets and economies that shape them," says Michelle Foster, Strategy Partner to Internews' Media Business Unit. Internews conducts in-depth research in individual countries to outline the opportunities and roadblocks to the creation and survival of independent media.
Most recently, The Business Environment for News Media in Zimbabwe: 2021 provides a close examination of the slim and crisis-affected advertising market in the country, as well as the legal and regulatory restrictions on the press.
See more publicly available research from Internews on the business of media.