As the coronavirus pandemic hit, it became the one story every journalist had to cover. Business reporters, health reporters, even sports and entertainment reporters now have one thing in common – the need to understand and convey the implications of COVID-19 to their audiences.
To help, Internews has assembled a diverse group of 16 media advisors, with experience in more than 20 countries across five regions and collectively speaking 20 languages, to provide mentoring and training to Internews partners, including journalists and other content creators, who are grappling with the sheer volume of COVID-19 information and the parallel track of misinformation.
"Our partners were hungry for resources – how to understand the science, how to decipher wild claims and why some of them 'stick,' how to track and verify government-provided information, and so much more," said Ida Jooste, Global Health Media Advisor for Internews, who leads the mentor network.
"In the initial weeks of the pandemic we fielded as many webinar requests and consultations as possible. With this incredibly skilled network, we have been able to guide partners through the science to understand and convey the dimensions of this wicked problem: there's no fix yet, but skilled journalism can help audiences make meaning of the efforts in science and policy to contain the spread of SARS-CoV-2. In 2021, the team is providing expert guidance to journalists to focus on facets of the COVID-19 vaccine story.
The Pandemic Mentors have wide-ranging expertise in science and health journalism, data-driven storytelling, social media listening, and environmental journalism.
"With the help of these mentors, our media partners will be able to reach more people with impactful, relevant information they need on health, safety, and adaptation to a post-pandemic world. Their ultimate impact is the spread of better, more accessible information."

—Ida Jooste, Global Health Advisor for Internews
The creation of the Pandemic Media Mentors group is part of Internews' global response to COVID-19 and its impact on information provision worldwide. Read more about Internews' initiatives, including our emergency Rapid Response Fund.
Meet the Mentors:
Ahmed Abdeen
A freelance journalist, Ahmed focuses on political affairs, health, and culture in the Arab world. With over 13 years of experience, he has published in the Associated Press, Fanack, Daraj, Al-Araby el-jadeed Arab Network for Human Rights, Radio Netherlands Worldwide, and Vice. Ahmed has worked as a journalist and researcher in most countries in the Middle East and North Africa region and was named the top health journalist in Egypt in 2015. He has consulted, and offered media and leadership training, for UNESCO, The Friedrich Ebert Stiftung and Arab Forum for Alternatives.
---
Graziella Almendral
Graziella is a commentator on Spanish TV, providing daily analysis of the unfolding COVID-19 pandemic and vaccine story on the influential and widely viewed programs Al Rojo Vivo (weekdays) and La Sexta Noche (Saturdays). She is President of the Spanish Association of Health Specialist Journalists, a national association of 700 members. In this position, she has led a focus on the health impacts of climate change. She is the director and screen writer of several internationally broadcast documentaries for National Geographic, combining science subjects with impactful storytelling techniques. In 2017, Graziella led a six-part international seminar on journalism in crisis, emergencies and disasters featuring speakers from institutions such as the London School of Hygiene and Tropical Medicine, the UN Office of the Water Decade, the World Health Organization, UNICEF, among others.
---
Adele Baleta
Adele is an award-winning science writer, editor, facilitator and media consultant. She is a vaccine safety communications advisor to the WHO and is a member of the South African National Advisory Group on Vaccine Hesitancy. Adele has been an international correspondent for the Lancet group of medical journals for over 25 years and has been published in the peer review journal Vaccine as principal author. With a strong focus on health and human rights, she is passionate about bridging the gap between scientists and journalists, and making science accessible to the public. She has facilitated training workshops in over 20 countries for, among others, the WHO, the London School of Hygiene and Tropical Medicine and the World Federation of Science Journalists.
---
Eva Constantaras
Eva is a data journalist specialized in building data teams in media outlets in developing countries. Like many data journalists, she started doing data journalism before it had a special name – she had simply noticed how data could be more effectively utilized to understand, then communicate, an issue of interest. Her grounding in data journalism practice comes from having been a Google Excellence Scholar and from devising data journalism training programs as the field evolved. This work in Kenya, Afghanistan, Pakistan, and in the MENA and Central America regions teaches the conceptual skill set of how to structure data journalism projects, then helps journalists find the technology to optimize the process.
---
Christophe Hitayezu
Christophe is a journalist based in Rwanda and has worked as a news editor, TV and radio commentator, and contributor of content on health, agriculture, business, and the environment to international media publications. Early in the COVID-19 pandemic, Christophe recognized that the wave of infections would hit Sub-Saharan Africa later then the rest of the world. He saw  that journalists on the continent would need peer support to deal with the swiftly developing science story, the waves of misinformation and the possible denialism. To support the media response, Christophe is convening a growing number of journalists and specialists online – 121 journalists from 20 countries in Africa at last count.
---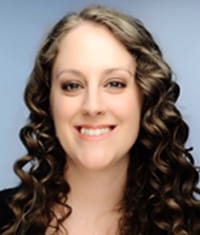 Arwen Kidd
Arwen has worked for 15 years making and teaching media, with a specility in and using Communicating with Communities (CWC) approaches in humanitarian settings. She is a multimedia producer and documentary maker and also an inspiring coach, mentor, trainer and program manager. Since 2005, she has worked largely in West Africa and Eastern Europe. She was the Humanitarian Journalism Trainer for Internews' "Information Saves Lives" Ebola project in Liberia (2014/2015) and a CWC Capacity Building Expert for UNHCR's Mediterranean migrant and refugee emergency response in Greece (2016). She is currently supporting Internews Liberia Media Development program and Sierra Leone Elections Dialogue Series program.
---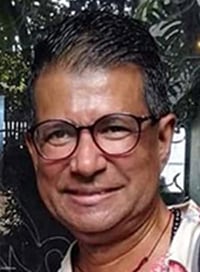 Sonny Krishnan
Sonny is the Regional Humanitarian Advisor in the Internews CONNECT COVID-19 project, which works with a network of partners in Asia responding to the global 'info-demic' that is spreading rapidly, along with the virus, putting people at risk. Previously, Sonny was the Internews country director in Timor-Leste and Sri Lanka. His career also includes serving in two UN peacekeeping missions – East Timor and Ethiopia – and a five-year stint at the World Health Organization working on risk communications and community engagement in malaria and public health emergencies in the Mekong region. Sonny started off as a journalist, then editor at the Bangkok-based The Nation newspaper.
---
Artyom Liss
Artyom is a journalist, editor and media manager with more than 25 years of international experience. His successful career in the BBC World Service culminated in the role of Head and Editor in Chief of the BBC's Europe Region, where he more than doubled the impact and audience numbers of his department. Artyom is working with Internews as editorial advisor and program manager with a focus on building the editorial, production and workflow capacities of media organizations in parts of the Russian-speaking world.
---
Chaacha Mwita
Chaacha is a journalism and public policy engagement practitioner with 15-plus years' experience in journalism and editorial leadership. He is a Senior Health Journalism Trainer for an Internews project with the HIV prevention advocacy organization, AVAC, where his primary role is to help health journalists translate complex HIV prevention science. This project has turned its attention to COVID-19 and Chaacha's efforts are focused on connecting journalists, scientists and civil society organizations, to best help shape the news agenda. Prior to Internews, Chaacha worked in leadership positions at the Standard Media Group (Kenya), Aga Khan Foundation (East Africa), Thomson Media Foundation (UK) and African Population and Health Research Center (Kenya and USA).
---
Tole Nyatta
Tole is a journalist and coach who has provided media training and mentorship for dozens of journalists across Sub-Saharan Africa. At Internews, Tole has led media development projects in elections reporting, conflict-sensitive journalism, journalism about democracy, rights and governance issues, the extractives industry and media ethics. He led peers in media coverage of the post-election violence crisis in Kenya (2007/8) to ensure they remain committed and impartial in a highly charged and polarized environment where truth-telling could alienate journalists from family and friends. For this he earned the inaugural Internews Media Leadership award in 2018. On the Bench of Pandemic Mentors, Tole will guide journalists through coverage and will provide coordination support to the entire team.
---
Michael Salzwedel
Michael is a digital media trainer specializing in digital storytelling, social media for journalism, social media "listening", and helping organizations identify trends in social media information and misinformation relevant for their mission. He helps individual journalists and newsrooms embrace mojo (mobile journalism) and other tools for effective storytelling and meaning-making. In his collaborations with businesses, non-government organizations, media, and learning institutions, including the South African Broadcasting Corporation and Code for Africa's StoryLab Academy, the guiding principle is always to put the story front and center, using the best tools for the job.
---
Alpha Senkpeni
Alpha is the Sub-Editor for FrontPage Africa and Online News, a Liberian news service which has received international recognition for its investigative journalism. During Internews' humanitarian and health media response to the Ebola outbreak in Liberia in 2014, Alpha stepped into a leadership role to establish a network of community journalists called Local Voices. This team committed to being a trusted source of information when rumors about Ebola caused fear and panic. Five years later, as Program Director and Website Editor for Local Voices, Alpha and team are serving their audiences by dispelling myths about COVID-19 and making meaning of fast evolving science.
---
Dr. Jaya Shreedhar
Jaya is both a health and development journalist and medical doctor based in Chennai, India. Experienced in print media, radio, television, and digital media, she specializes in topics like human rights and health, specifically HIV/AIDS and TB. From 2004-2008, Jaya led the Internews Local Voices project in Chennai, an HIV journalism training program which helped journalists understand the science and tell compelling stories to reduce stigma. She is a consultant for international institutions including WHO and UNICEF and teaches public health journalism at the Asian College of Journalism.
---
Amy Sim
Amy is Internews' Earth Journalism Network's Asia-Pacific Project Manager, where she leads a team to strengthen environmental reporting across the region. Prior to Internews, she worked on community-driven development in Indonesia at the World Bank, where she led a program using community arts to promote public participation in village planning and developed communication outreach strategies for maternal and child health. At ARTICLE 19 she managed projects on freedom of expression and access to information. Amy writes for the Singapore Chinese-language newspaper, Lianhe Zaobao. Through the Pandemic Mentors Bench, she is keen to work on the intersection of COVID-19 and the environment, such as the importance of addressing climate change and other environmental destruction to prevent future pandemics.
---
Katherina Thomas
Kate is a qualitative global health researcher, oral historian of epidemics, narrative medicine practitioner, and  writer. She was part of the on-the-ground response to Ebola outbreaks in Liberia (2013-16) and in DR Congo (2019), supporting the Liberian and Congolese health ministries. She led the Internews post-Ebola media fellowship program in Liberia, "Information Saves Lives II," guiding journalists to tell the public health story after Ebola. She was the founding editor of Ebola Deeply, a platform that The Guardian called "an antidote to media scaremongering." Kate contributes to the COVID-19 response a rich background in health, science and human rights journalism.
---
Kiundu Waweru
Kiundu Waweru is a master storyteller who has written across different areas of science – always emphasizing the human story and the impact of science on development. His work has also embraced other tested areas of storytelling, like data journalism and solutions journalism. First as an Internews trainee, then trainer and project manager, he has excelled in igniting a passion for in-depth health stories. He has also worked as a media liaison between health development agencies, the media and the Ministry of Health in Kenya. He is the Project Manager for an Internews Earth Journalism Network (EJN) project: Conservation and Wildlife Journalism in East Africa.
---
Ida Jooste
Leading the Mentor Network is Ida Jooste, Internews' Global Health Media Adviser, who is a documentary maker, seasoned editor and media development manager, and winner of some 20 international and South African national journalism awards. She is the technical lead for the Internews health portfolio, guiding program design and implementation of areas like pandemic response, communicable diseases, universal health care and all other public health areas of concern. Her journalistic work has focused on governance and corruption, human rights, health, climate and environment issues and investigative and analytical storytelling, ensuring the concerns of citizens are addressed. As fellow of the Wits University Media&HIV program, she investigated audience responses to health media stories and health misinformation.
---