"Our lives are valuable and we must protect ourselves from COVID-19," is the message of a PSA geared at people with disabilities in Yemen. The video, which is captioned and includes sign language, was produced by the Media Center for Persons with Disabilities (MCPD) to provide information about COVID-19 prevention measures.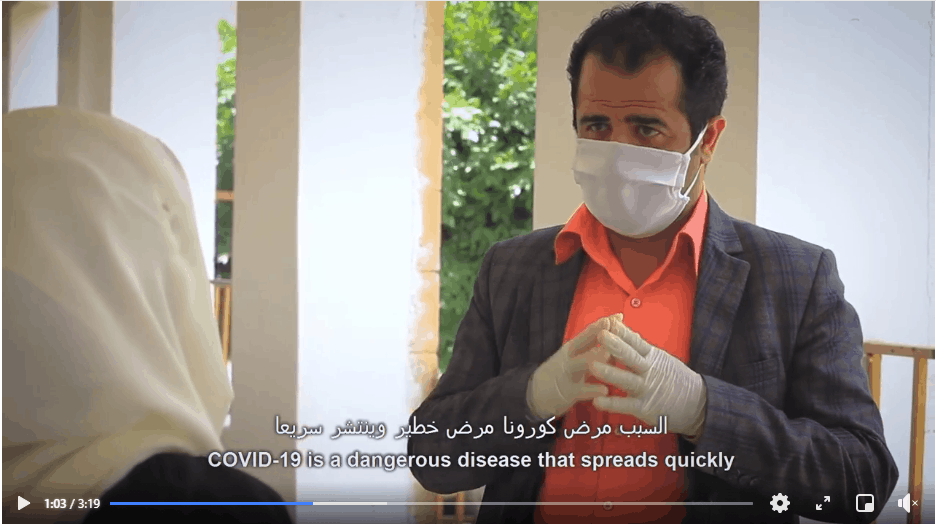 Daris Al Baadani, director of MCPD, is a member of the Internews Health Journalism Network (HJN) and will discuss his work at an HJN webinar on reporting on disability on June 3.
Daris, along with three others, all of whom are blind or have a mobility impairment, founded MCPD in 2020 to address the marginalization and lack of inclusion of people with disabilities in Yemen society. "Disabled people are rarely covered in the media and when they are featured, they are often negatively stereotyped and not appropriately represented," says Daris.
"In Yemen, disabled people are often confined at home by their families and lack access to education or basic services," he continued. "The situation is even worse for disabled women who are also discriminated against based on gender."
Using media, both mainstream and social, MCPD aims to change the perception of people with disabilities through videos showing them participating in daily life and contributing to society. They also educate disabled people on their rights and how to advocate for inclusion and improved policies.
MCPD's Facebook page, which has more than 7,000 followers, provides information on COVID-19 prevention as well as videos highlighting successful disabled people.
"Our approach is to be driven entirely by the disabled community," says Daris. "They are the storytellers and we will amplify their voices through drama, short videos, and using accessible media."
Other MCPD staff include Fahim Sultan Al-Qudsi, social media manager; Suha Abdul-Badi Al-Qadhi, coordinator; and Ahmed El-Kady, journalist.
Register for HJN's Disability Reporting Webinar 2