Internews and partner, Indonesian Association for Media Development (PPMN) trained citizen journalist coordinators across seven provinces. Each went on to lead a CJ Community locally. They are also members of Jaring Network, a non-profit media established by PPMN that publishes in-depth reports in collaboration with CJs throughout Indonesia. This activity is part of the USAID-funded MEDIA project, aimed to strengthen media and CSOs in holding government and business interests to account.
Over the last year, citizen journalists' stories have amplified local voices, held power to account, and result in impactful change that benefits their own communities. Here are some of their notable works:
Tired of Long Lines for Gasoline, CJ Prompted Policy-Change in Wamena, Papua
Citizens of Wamena in Papua are used to enduring long queues to buy gasoline, a necessity to live their everyday lives, but due inadequate supply, many still go home empty-handed. A local CJ started by interviewing consumers of their experiences and frustration over this persistent issue over the years. Local CJ Coordinator, Ronny Hisage, picked up on the story and led a radio talk show inviting representatives from responsible government bodies and civil society to discuss the issue. The show was broadcast on the Republic of Indonesia Radio (RRI), Wamena branch – radio remains a significant way to access information for locals especially in rural areas who lack internet connection. The recording was also put on Nokenwene Youtube channel that has over 5,000 subscribers. Ronny disseminated among his network, including reaching government officials not only locally in Wamena but also up to the regency level of Jayawijaya.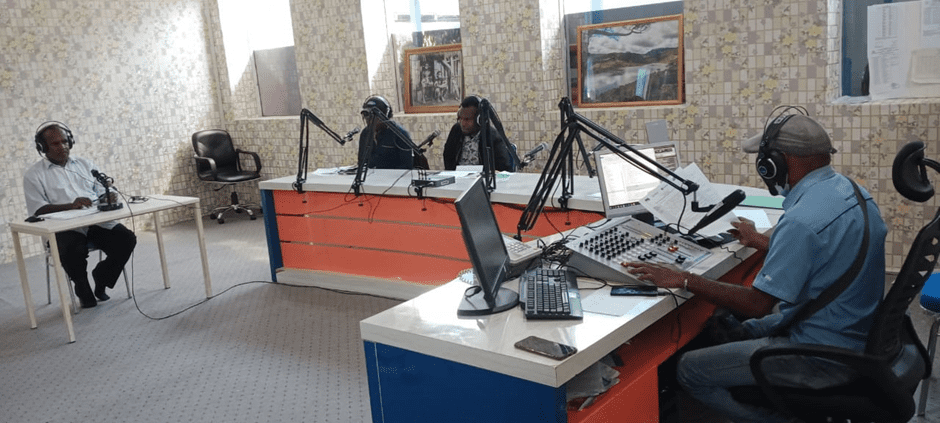 A week later, the Regent of Jayawijaya, Jhon Ricard Banua held sudden inspections of several Solar Oil Distribution Agents (APMS) in Wamena. As a result, the Jayawijaya Industry, Trade and Cooperative Office held an evaluation A week later, the Regent of Jayawijaya, Jhon Ricard Banua held sudden inspections of several Solar Oil Distribution Agents (APMS) in Wamena. As a result, the Jayawijaya Industry, Trade and Cooperative Office held an evaluation meeting on the coupon system for fuel distribution arrangements in Wamena. The Office has created new rules to facilitate better gasoline queue mechanism in the city.
"Citizen journalists has built a meaningful bridge for the people of Wamena. Various events including complaints about public services in the villages which previously were rarely raised are now revealed by CJs. The community in turn feels its voices heard, so they often invite CJs when there are public services issues and to local activities that need publication."

– Ronny Hisage.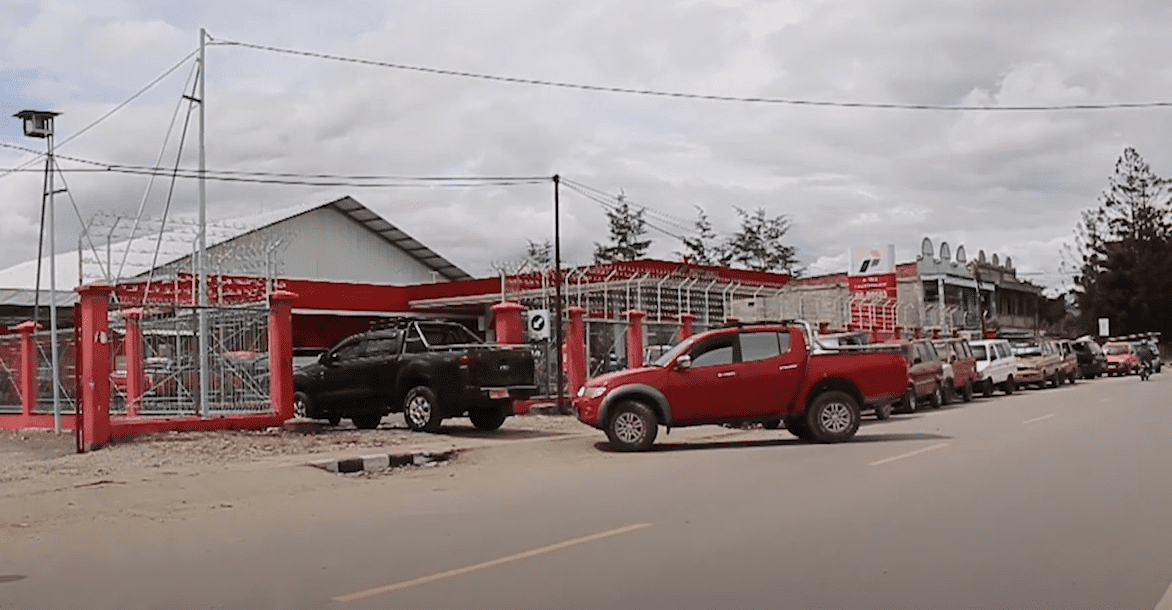 Better Facility, Better Learning at CJ's Local University in Bireuen, Aceh
University students in Bireuen, Aceh could not make the most of their study amid faulty facilities on campus. The struggle to access the internet and its weak connection severely limited their ability to study, especially during the COVID-19 pandemic, when most coursework is done online. One of the students, who is a member of Daweut Apui (Fiery Ink) CJ Community, wrote the story highlighting the students' plight. He even featured a teacher affirming how inadequate facilities such as broken fans, lights, and chairs, even the faulty electricity disturbed the learning process.
The story was published on Kabar JW, that became viral and shared widely not only among university students but also to the university's rectorate office. Despite some harsh backlash from a leadership member of the faculty, the Rector directed his office to respond accordingly. The following day, students could easily access the internet. The following week, the fans in the classrooms were fixed.
Murni Nasir, the CJ Coordinator for Daweut Apui, emphasized that young CJs, while evidently can produce positive impact, need support when confronting backlash especially from influential people in their communities. Murni continues to mentor these young CJs, building not only their technical know-how to write, but also their confidence to tell their stories.
Citizen Journalism Empowers Women in Jember, East Java
The Suwar Suwir CJ Community has been the source of empowerment for its members, the majority of whom are women and include members of the disabled community. They found an outlet to get their voices heard. For members who are stay-at-home mothers, things as simple as getting likes and comments on Facebook under their stories has been a source of pride. Moreover, writing itself can be a way to aid trauma healing for local women survivors of domestic violence.
The CJ Community has been working closely with local women's movement, Gerakan Peduli Perempuan (GPP) Jember whose director, Sri Sulistiyani, also serves as the CJ Coordinator. Local CJs have uplifted previously overlooked women's issues from maternal health to domestic violence. Amid the raging COVID-19 pandemic, they furthermore provide crucial information to the community such as on prerequisites for pregnant women to get vaccinated and free oxygen tanks from the government for those in independent isolation.
Sulis, a veteran woman's right activist, aptly uses her social media on Facebook and YouTube as well as her connection with local stakeholders and government to highlight CJs' works. This prompted the invitation for GPP Jember collaborate with Jember Religious Court to ensure the availability, publication and implementation of various public services for women. In the Memo of Understanding, both agreed to continue supporting citizen journalism initiative in Jember as a way for women to get their voices heard.
"I feel like a real journalist. Sulis has involved me in every step of the program. It has built my self-confidence especially when the story published online by the media"

– Zaenuri Rofi'I, a CJ.
First on the Scene, CJ Ensured Government Take Action After Flood
For citizens of Luwu Utara, South Sulawesi, public services from the government are not a given. With day-to-day corrupt practices including by the police and land grabbing by influential people, even reporters can get paid to refrain from reporting on sensitive local issues. So, not many have hope when the flood and the following landslide damaged the irrigation canal and thereby villagers' homes.
Yet, for one of the most avid and courageous CJ, Hendra Ghofur, this is a story that needs to be told. He immediately reached out to the local government, PT. Bumi Karsa (a company in charge of irrigation development) and the Regional Disaster Management Agency (BPBD) for District Luwu Utara. He published his report independently on atmago.com as well as on local mainstream media. In turn, the local government held a mediation between homeowners and the company responsible, involving the police and village trustees. As a result, the company began the repair one week after the flood. Following villagers' suggestion, the work did not only repair the canal, but also constructed permanent drainage for irrigation.  
Hendra shared how citizen journalism allows him to remain independent as a writer, in contrast to his prior experience as a freelance writer who struggles to get his work on local issues published on mainstream media outlets due to conflicting interests. He further emphasized that being able to publish his work online brings a certain leverage: the story will come out regardless, it is up to the authorities on how to react. This shows the significant role citizen journalists can play in holding power to account and inspire concrete change in their communities.
"For me writing is a process of self-actualization. Before entering the JW program, if I want to release my writings, I had to consult first with my professional journalist friends as I am still afraid of writing the sentences wrong. But now, I am more confident in releasing my own writing and better known to the wider community to gain their trust."

– Hendra Ghofur, a CJ.
Read in Indonesian Language