"In my pursuit of journalism, I never believed I would be able to extract a compelling story from dry statistics," says Joyce Shebe, Chief Editor of Clouds Media in Tanzania.
Shebe used the data journalism skills she learned at Internews' Boresha Habari project and the news site Nukta Africa to find out why girls' schools have performed better than mixed or boys' schools, among the ten best schools in Tanzania.
The story opened up a new chapter in her profession, an almost endless stream of stories. "Now when I see numbers, I think of the several interesting stories buried in there."
As the editor of a youth-focused media company, Shebe is encouraging her colleagues to learn data journalism and she hopes to inspire them to take up the challenge. "They have seen that the data-journalism approach adds value to content." Joyce is among a pioneering crop of Tanzanian journalists learning the skill of using numbers to generate reliable content. They also see it as a skill to survive in a fast changing information world.
Internews has been conducting the data-literacy training activities for Dar es Salaam-based national journalists and community service organizations. They include introducing participants to basic numeracy, open-data concepts, best practices of balanced reporting and the principles of evidence-based decision making in emerging democracies. The activity is a key step to bring together an open-data community to connect civil society and media, and for the production of data-driven stories.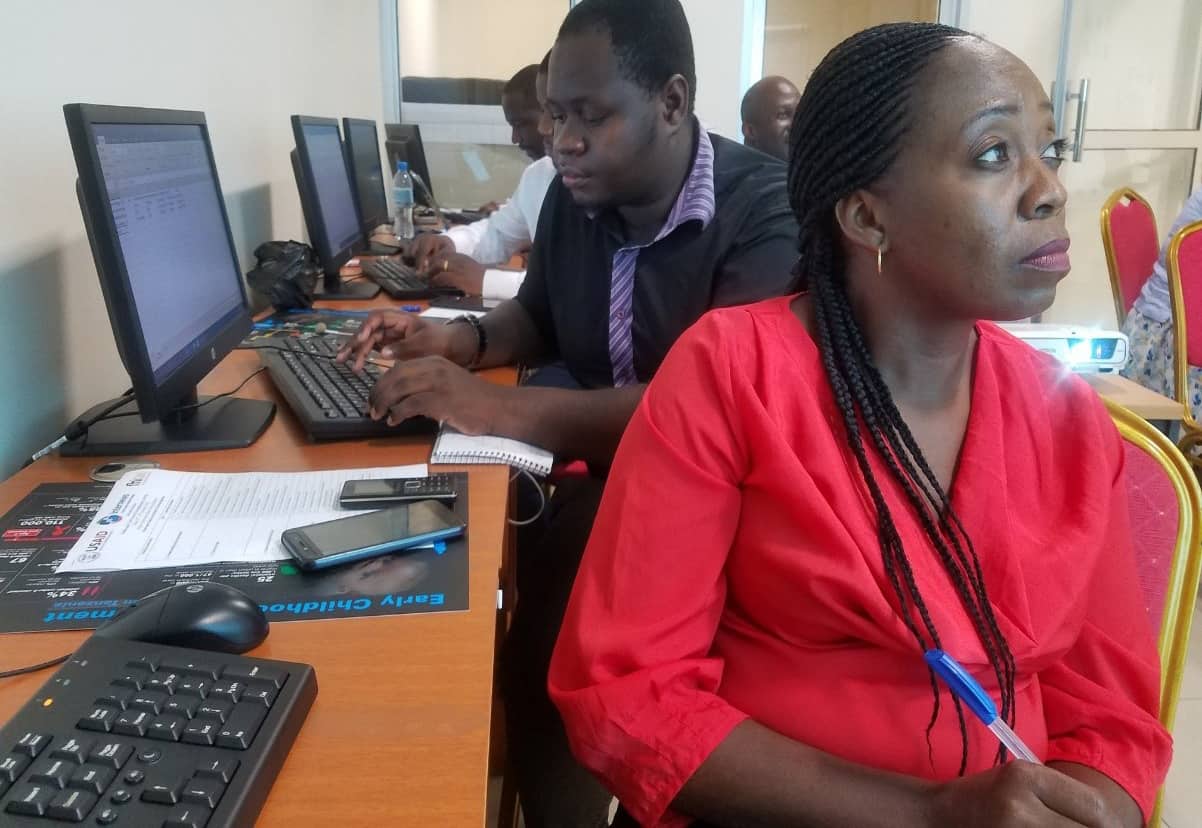 Four other journalists also went on to produce data-driven stories after attending the data-journalism training.
Aurea Simtowe of Mwananchi wrote a story on a teachers' crisis in Momba District in Songwe Region in south-western Tanzania. She graphically illustrates how five teachers in one of the primary schools in this district share the burden of teaching 430 pupils in different grades. Meanwhile, the ratio set by the government is 40 pupils per teacher.   
Simtowe sees a big opportunity for media houses to change for the better, by making data journalism skills a basic requirement for their reporters. "It has changed the way I view journalism. It is no longer about reporting only what so and so said, but providing the evidence with numbers. I go through reports, dig into the statistics for the stories buried in there."
Her view is echoed by Adrian Mgaya of Mlimani TV, who soon after the training developed a data-driven TV documentary highlighting the burden of female genital mutilation (FGM) in the country. Mgaya believes that use of data makes a story more credible.
Editha Mayemba who analyzed the performance of seminary schools, warns that data journalism demands commitment and time, "but the end product is more credible, valuable and interesting."
Trainer Nuzulack Dausen is happy that interest is rapidly catching on among journalists in Tanzania. "A growing number of media houses and individual journalists are requesting this training. When they see the possibilities of delivering better stories, they are excited."
Nuzulack traces his interest in data journalism to his attachment to the Daily Nation in Nairobi, Kenya more than 10 years ago. "It made a huge difference to my stories."
•     •     •
Internews' project in Tanzania, Boresha Habari, is funded by USAID, and implemented in partnership with FHI 360. It seeks to support an open, inclusive environment in which media and civil society provide accurate and impartial information that promotes participation, inclusion, and accountability.
(Banner image: Screenshot from the video story by Joyce Shebe about girls schools. Credit: Clouds Media)