Rights organizations in India use fact-checking training to fight the disinformation and misinformation that thwarts local communities in obtaining their rights
The beautiful scenery of the northern part of West Bengal sometimes obscures the difficulties that the inhabitants endure over forest and water rights and, now, the COVID-19 pandemic.
Fighting disinformation about villagers' rights to forest land
Sundarsing Rabha is a 35-year-old activist, local community leader and a forest-dweller who has been fighting for the rights of the Rabha tribe for over 15 years. The Rabha tribe has been credited with conserving the forests in Alipurduar, Jalpaiguri and parts of Darjeeling since the mid-19th century.
As he walks the mud pathways from one forest village to another, Sundarsing explains how the Rabha communities have protected the forests from poachers and illegal loggers. After the passage of the Forest Rights Act in 2006, the Rabha tribe has been petitioning for their rights to forest land, but their claims have repeatedly been rejected.
Sundarsing believes that disinformation spread by groups with a vested interest in the forest has thwarted the tribe's efforts, and made it difficult for forest-dwellers, many who have not completed a basic education, to reclaim land rights under the Act. Some of the disinformation has caused divisions between people of different villages who were earlier united in their efforts.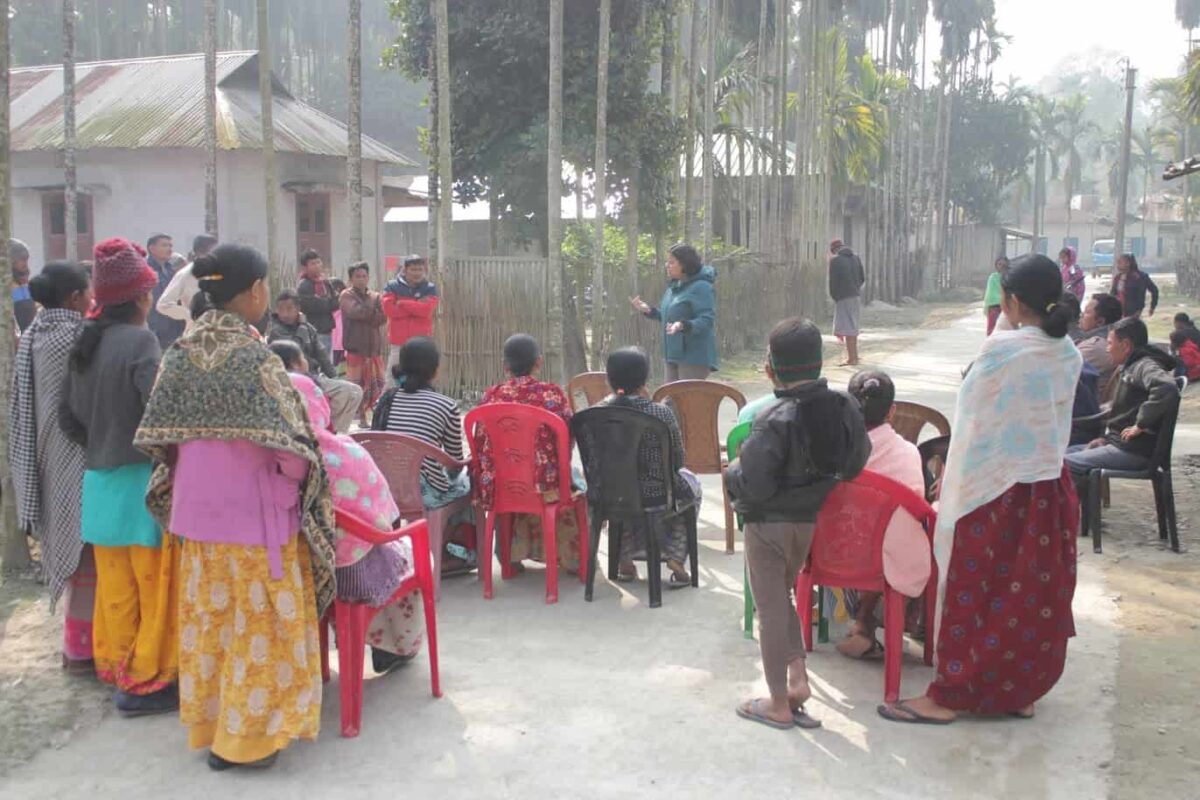 After Sundarsing attended a training conducted by Soma Basu, an award-winning investigative journalist, media researcher, and fact-checker, he started sharing what he learned about disinformation.
Soma is a trainer with FactShala, a news and information literacy program launched by Internews with the support of Google.org and the Google News Initiative, in collaboration with DataLEADS.
Sundarsing facilitated meetings with community members on how to use the Right to Information Act to fight for their rights. He discussed how images can be manipulated online and that the messages one receives on mobile phones can be false. "I start by asking them if this is real," says Sundarsing, showing a photoshopped image of a seven-headed cobra. "They know a cobra cannot have this many heads."
While the Rabha are still fighting for their rights to the land, learning about fact checking has helped set the context for discussing how communities can be divided by disinformation.
"Water Warriors" fight misinformation about rivers and droughts
The Atreyee River, which supplies irrigation water to Balurghat, a small town in West Bengal, has faced drought conditions due to the construction of a dam. Tuhin Subhra Mandal, an environmental activist and founder of the non-profit Dishari Sankalpa, is concerned about the misinformation that is rampant concerning water issues.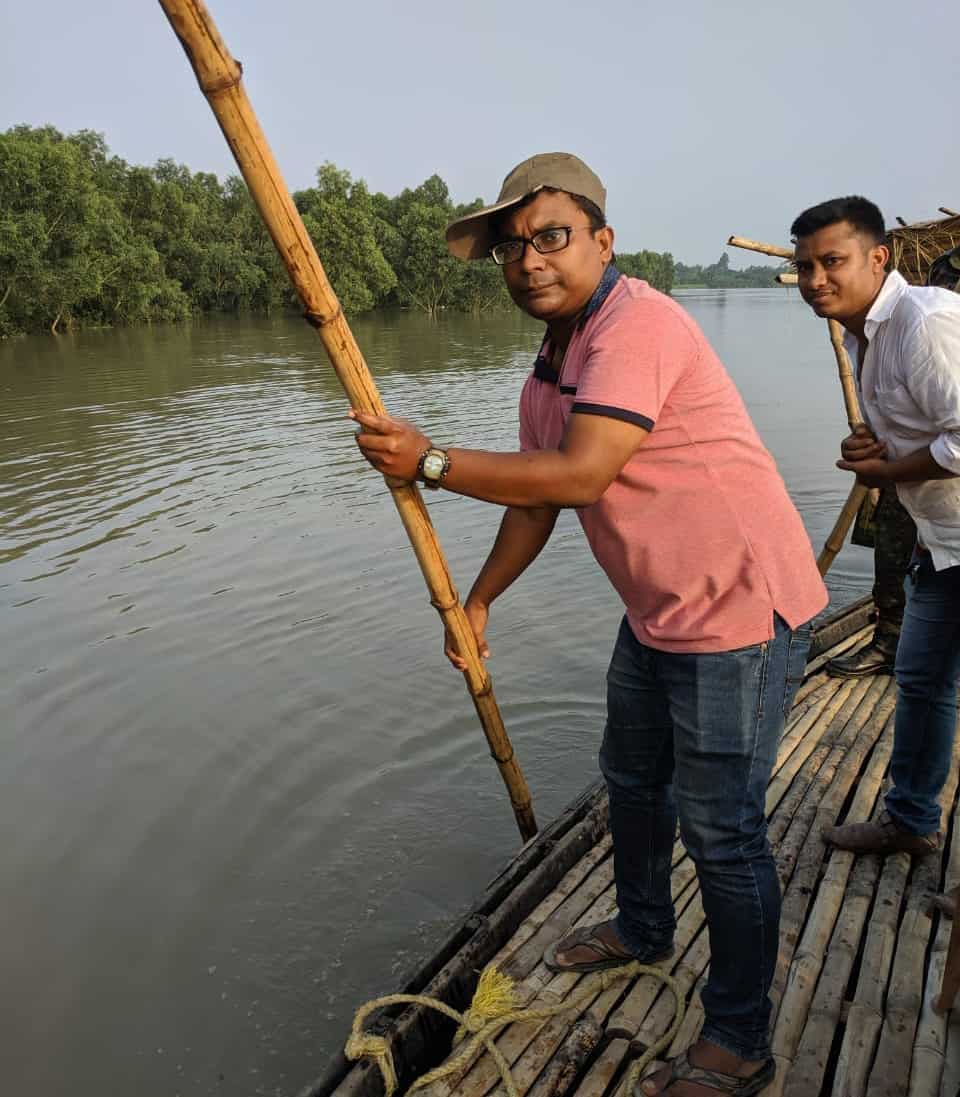 He shares a Facebook video of another river, the Kaveri in Tamil Nadu. The video claims that the river "miraculously" enters a drought-hit village a day before Navratri, a Hindu festival. Tuhin says he wants people to use scientific information when evaluating the water issues (the additional water is most likely due to an intentional release from a dam). "These videos only add to superstitious practices and harm rivers."
Tuhin and other fellow volunteers – who often refer to themselves as "water warriors" – participated in a misinformation training with Soma.
"The FactShala training helps us a lot because when we are in the field, a lot of people ask us about manipulated images they think are true and often we don't know how to counter the false claims," says Tuhin.
After attending the training, Tuhin started busting myths and misinformation related to the environment in Uttar Patra, a local Bengali publication that he runs to make people aware of environmental issues. He wants people to analyze the issues scientifically so they can critically assess videos that might add to superstitious practices.
Providing accurate information during the COVID-19 pandemic
Green Jalpaiguri, a non-profit organization serving the poor in Jalpaiguri, has provided oxygen and ambulance services during the pandemic to people who have few resources.
Through his work, Ankur Das, the general secretary of Green Jalpaiguri, realized that misinformation about COVID-19, particularly the vaccine and its side effects, was spreading uncontrollably.
"People look up to us. When we go to communities to distribute what was donated, people approach us to ask about the veracity of social media information," he says.
Ankur invited Soma to conduct a training for members of his organization and other citizens of Jalpaiguri.
"Knowing more about misinformation and how to combat it through FactShala helped us dispel rumors and motivated people to get vaccinated along with their family members."
"The FactShala training help me in my mission to make citizens aware of the news imbalance and misinformation and increase media literacy in grassroot communities that need it the most," says Soma. "The most effective way to fight misinformation is to break the habit of uncritical sharing. The FactShala trainings not only help citizens realize that, but also enable them to share this knowledge with their peers."
FactShala is a news and information literacy program launched in 2020 by Internews with the support of Google.org and the Google News Initiative, in collaboration with DataLEADS.