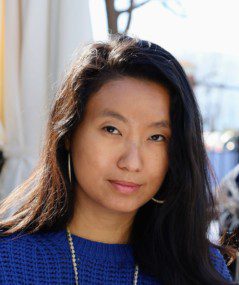 July 2022

Thin Lei Win
Founder of Thin Ink and Myanmar Now
Dishing The Truth: How Conflict, Climate & COVID-19 Impact Food Systems
Today's toughest crises — from conflict to climate change and Covid-19 — threaten our global food systems, with potentially devastating consequences for human, animal, and environmental health. Internews President Jeanne Bourgault sits down with Thin Lei Win to discuss the global food shortage and how journalists can better cover it. Thin is an award-winning multimedia journalist based in Rome, who focuses on food and climate issues. She produces a weekly newsletter called Thin Ink.
Turn the Mic Around: Conversations with Journalists & Technologists on the Frontlines.
Join us each month as we go behind-the-scenes exploring stories from journalists operating in conflict zones, emerging democracies, and humanitarian crises as they deliver trustworthy information to communities that need it most.