Updates from Internews' Earth Journalism Network
"So far, data journalism opens a lot of possibilities in reporting by working with data. I feel that the more we learn, the more questions come up as well – which makes me eager to continue on for the rest of the training and producing the story at the end."

—Boonyanin Pakvisal, Southeast Asia Globe's Thailand Correspondent and one of 12 Fellows in EJN's data journalism training program for Mekong journalists
The COVID-19 pandemic has created a global health crisis, but the origin of such zoonotic diseases is an environmental issue, as they typically stem from human interactions with animals and landscapes. So Internews is pleased to announce that, led by our Earth Journalism Network, we are now part of the STOP Spillover consortium that will seek to identify and prevent the emergence of such diseases, with our role being to help boost coverage in the local media.
Meanwhile, as we prepare for World Environment Day and World Ocean Day in early June, EJN is also announcing several new webinar and grant opportunities: journalists looking to report on fisheries subsidies issues can apply until June 1, and we'll be re-opening the data journalism fellowship for Mekong journalists soon.
We have webinars coming up on investigating wildlife crime, the importance of youth voices in environmental journalism and Caribbean fisheries issues. We're also highlighting several partners who made the shortlist for the 2021 Sigma Awards, announcing the re-launch of our Indonesian GeoJournalism news site and sharing an op-ed on geo-engineering written by EJN's Executive Director. As always, read on for more, and stay in touch.
Internews Joins Global Consortium to Stop Spillover of Zoonotic Diseases
Internews is pleased to announce that we have officially joined a new global consortium funded by the US government that seeks to identify, anticipate and mitigate threats posed by the "spillover" of dangerous pathogens from animals to humans. Read more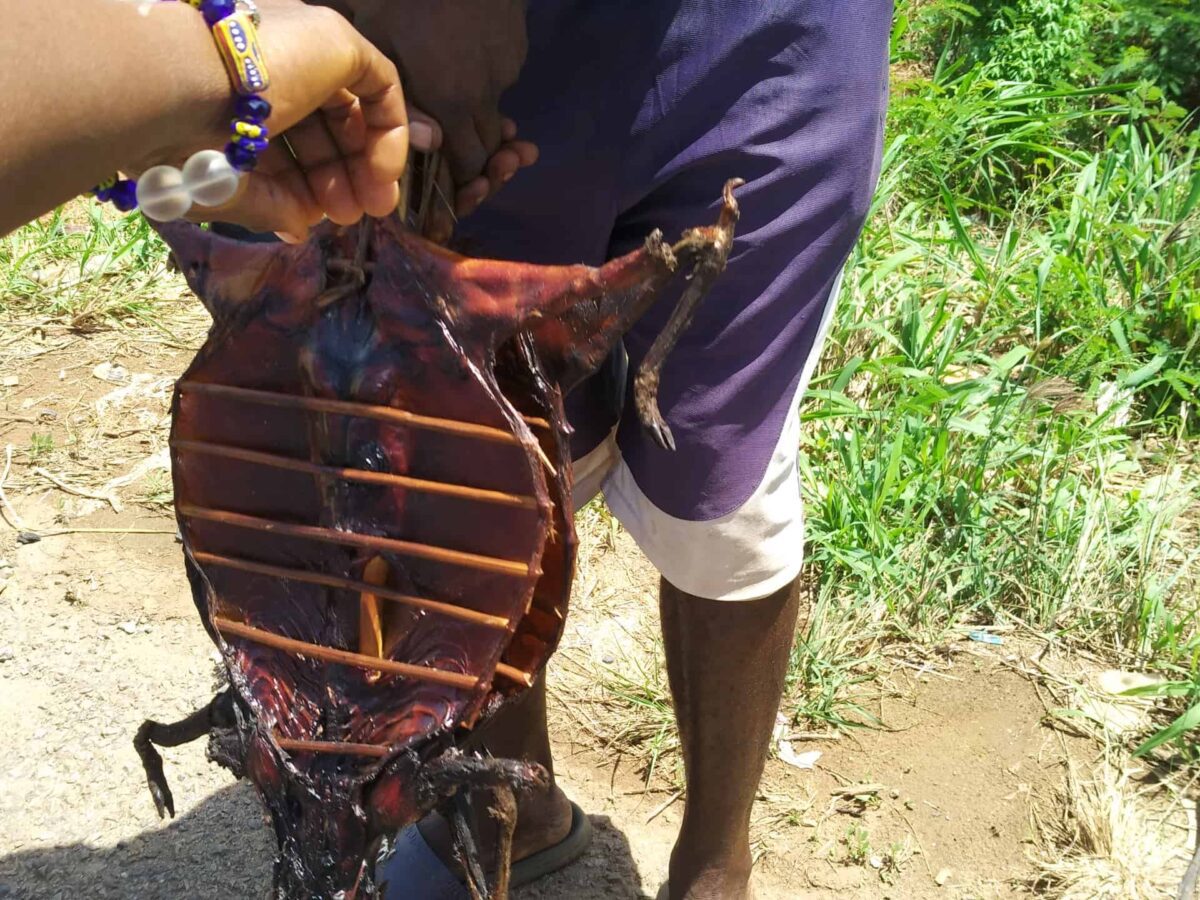 East Africa Project Demonstrates the Power of Storytelling
It was a hot and humid Tuesday afternoon when the bus slowly pulled out of the hotel and took the Mombasa Malindi Road towards Mtwapa. The passengers immediately took out their phones – not to surf the web or call home, but to snap photos of the beautiful coastal scenery. The passengers were all journalists, and they were excited to be on the road after two days in a hotel conference room. They had flown in Sunday night – three from Uganda, two from Tanzania, and one from Rwanda – to join 11 colleagues from Kenya at EJN's first workshop on wildlife and conservation journalism in East Africa. Read more
Mekong Fellows Dig Deeper into Investigative Data Journalism
Since the beginning of April, 12 journalists from the Mekong countries have participated in activities offered under the Mekong Data Journalism Fellowship – a program jointly run by EJN and the East-West Center. One of the key activities is an 80-hour data journalism course in which fellows learn how to transform numbers into compelling investigative stories about the threats facing the Mekong River basin and the potential solutions. Read more
Sri Lanka Media Grantee Launches Bilingual Environmental Journalism Platform
The Center for Investigative Reporting (CIR) in Sri Lanka, an EJN media grantee under our Asia-Pacific project, recently launched The Buffer Zone: A website featuring Sinhala and Tamil language environmental journalism content, the first such bilingual platform in the country. Read more
Indonesian Journalists Cover Impacts of Chinese Investment
Attending an online workshop, Indonesian editor and writer Sapariah Saturi joins wearing all black. It's for a reason, she says: "I am wearing all black to reflect the growing environmental threats in Indonesia."Saturi was among 57 participants who attended the online workshop, which took place over two days in March. The training, which was supported by the Ford Foundation and co-hosted by EJN, China Dialogue and the Society of Indonesian Environmental Journalists, focused on how to cover Chinese investments and their social and environmental impacts in Indonesia. Read more
Webinars
We're hosting or supporting a wide variety of online activities and events for World Environment Day on June 5:
#WildEye journalists talk investigating wildlife crime in Asia:
Celebrate World Environment Day with EJN and Oxpeckers Investigative Environmental Journalism with this discussion on how journalists and newsrooms in Asia are using data to investigate wildlife trafficking.
Date: June 3 | Time: 3:00 PM Bangkok
Youth power in tackling urgent environmental issues:
The Association of Young Environmental Journalists will host an interactive webinar to highlight the importance of young journalists and communicators in environmental fields.
Date: June 5 | Time: 10:30 AM Manila
We'll also be hosting another webinar in our series about fisheries subsidies issues:
Fisheries subsidies in the Caribbean
This expert discussion will cover Caribbean fisheries issues, including overfishing, the role of Caribbean countries in the current subsidy treaty talks and more.
Date: June 8 | Time: 11:00 AM Jamaica – registration link to come
We've also hosted several webinars in the last month, and you can view the recordings on our website.
Opportunities
Global fisheries subsidies story grants
We're still accepting applications for our latest opportunity until June 1. We're seeking proposals from journalists about the role and impact of fisheries subsidies in regions around the world.
Mekong data journalism fellowship
Applications will soon reopen for the second cohort of our 80-hour data journalism and storytelling program for journalists in the five Mekong countries: Vietnam, Laos, Myanmar, Cambodia and Thailand. Check our website in the next few weeks for the application link.
Awards & Announcements
Internews and EJN are proud to see many of our partners shortlisted for the 2021 Sigma Awards: Congratulations to Oxpeckers Investigative Environmental Journalism's #WildEye Geojournalism platform and grantees Rezza Aji Pratama and Wan Ulfa Nur Zuhra! Read the full shortlist.
EJN is also happy to announce the launch of Ekuatorial's new website. Ekuatorial is a Geojournalism platform in Indonesia, run by the Society of Indonesian Environmental Journalists and supported by EJN. The new site will support ongoing data storytelling and investigative journalism in the country.

The Global Investigative Journalism Network recently wrote about EJN's work and impact in an article by Will Fischer. The piece highlighted recent investigations we've supported, including on logging damage in the Solomon Islands, solar-powered water pumps in India, and wildlife criminals in Malaysia.

Late last month, EJN's Philippines and Pacific Content Coordinator Imelda Abano was recognized during a roundtable for journalists held by the US Embassy in the Philippines for her ongoing work to improve environmental journalism in the Philippines.

EJN's Environment and Health Project Officer Stella Paul had the opportunity to interview Ameenah Gurib-Fakim, the first woman president of Mauritius and a renowned biodiversity scientist. Read the full interview.
What we're reading, watching, listening to: