Updates from Internews' Earth Journalism Network
"Because these participants will become citizen journalists who will report on the environmental conditions around them, we try to deepen their empathy or concern for their environment. Then, the content they produce carries an environmental perspective and also has a human side."

Aidil Ichlas, the journalism trainer at a workshop hosted by EJN media grantee Citra Mandiri Mentawai Foundation in Indonesia.
Another busy month ends at EJN, and we're looking ahead to a July full of opportunities. We're excited to announce the return of our Climate Change Media Partnership, which is now open for applications from journalists interested in attending and covering COP26 in Glasgow this November. We're also sharing a story from Yemen, where an EJN-supported media outlet was able to report on the civil war's effects on wildlife and biodiversity, and eventually impact local government policy. We awarded 17 new story grants to journalists in 15 different countries who will be covering issues from resource exploitation and development to Indigenous land rights and international environmental policy. We're recapping our activities from this year's World Environment Day earlier this month, sharing an update from an Indonesian media grantee who's working to empower Indigenous citizen journalists, and we're featuring a long list of webinar opportunities. If you're interested in wildlife trafficking, the IPCC's upcoming climate change report or global biodiversity policy, there's something in the list for you.
Yemeni Grantee Shines Spotlight on the Environmental Impacts of War
Holm Akhdar, a Yemeni media outlet supported by EJN and Internews' Middle East and North Africa Program, produced a report that investigated the increased poaching of rare, endangered Yemeni wildlife amidst Yemen's civil war. The article revealed that during a seven-month period in 2020, there were 34 documented poaching incidents of rare animals, including the white wolf, lynx, and ibex in Shabwah province, a biodiversity-rich region in southern Yemen. The day after the story was published, Shabwah's regional environmental authority issued an official memorandum banning the hunting of rare species in the province. Read more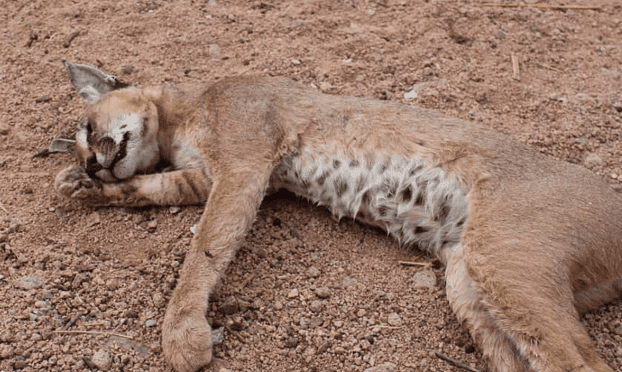 CCMP Launches Call for Reporting Fellowship Applications to 2021 UN Climate Talks
The Climate Change Media Partnership (CCMP), now in its 15th year, is pleased to announce the latest Call for Applications for journalists interested in covering the 26th United Nations Climate Change Conference of the Parties (COP26). The program, led this year by EJN and the Stanley Center for Peace and Security, aims to bring up to 20 journalists from developing countries to attend and report on the conference in November 2021. Read more
EJN Awards 17 Story Grants to Indigenous and Latin American Journalists
In a year where journalists and media outlets have struggled to support themselves, report the truth and stay safe, EJN is proud to announce we have awarded 17 new story grants to journalists in 15 countries. These grants will support the production of in-depth stories about critical environmental issues, including climate change, development, resource extraction, Indigenous land rights, international policy and more. Read more
EJN Asia-Pacific Marks World Environment Day With Wide-Ranging Events
For this year's World Environment Day on June 5th, EJN's Asia-Pacific Project supported a wide range of activities across the region, sparking discussion around key environmental topics like wildlife trafficking, data journalism, sand mining, illegal fishing and the need to focus on youth and Indigenous communities. Read more
Indonesia Grantee Helps Indigenous Youth Use Video to Air Environmental Concerns
Twelve young people participated in a three-day video training for Indigenous communities in Mentawai, an island off the coast of Indonesia's West Sumatra province. It was held by the Citra Mandiri Mentawai Foundation with the support of EJN and took place at the Uma Jaraik Sikerei studio in Muntei village in May. The training is the second in a series of five, including one specifically for women, and it's aimed at providing its participants with the necessary skills to produce quality video content and sharpen their sensitivity to local environmental problems, especially in managing natural resources and applying local wisdom. Read more
Webinars
July is a busy webinar month here at EJN! Check out the below opportunities for more:
Investigating wildlife trafficking:
EJN and the Global Investigative Journalism Network are hosting a webinar with four senior reporters on tips and tools for covering the wildlife trade.
Date: July 1 | Time: 9:00 AM Washington, DC
Learn more and register
Why wildlife migratory paths matter:
WildlifeDirect and EJN are co-hosting a webinar on current policy developments in wildlife migratory corridors in Kenya and how journalists can best report on these issues.
Date: July 7 | Time: 10:00 AM Nairobi
Learn more and register
A global deal for protecting life on Earth – what's in the first draft?:
As part of EJN's Biodiversity Media Initiative, we'll be hosting a conversation with UN Convention on Biological Diversity working group co-chair Basil van Havre to discuss the contents of a draft global framework on biodiversity and its potential impacts. Optional simultaneous interpretation from English to Spanish will be provided.
Date: July 15 | Time: 8:00 AM Washington, DC
Learn more and register
Covering global climate policy – a crash course on the IPCC Working Group I:
Join EJN and the UN Foundation for an explainer webinar for journalists ahead of the IPCC Working Group I report, set to be released in August. Registration link to come.
Date: July 20 | Time: 9:00 AM Washington, DC
Opportunities
We have a story grant call open for journalists worldwide on fisheries subsidies. Right now, we're prioritizing applicants from southern Africa and the Caribbean! Check out the application on our website, and apply in English, Spanish, French or Portuguese by July 13.
Our Climate Change Media Partnership is relaunching in time for COP26 in Glasgow. We're now accepting applications from journalists interested in covering the conference either in-person or remotely. Read more and apply by July 23.
What we're reading, watching, listening to:
Reading: This article from earlier in 2021 about how India's renewable energy sector is not only surviving the pandemic but thriving in it. With record-low bids coming in for new clean energy projects and coal on its way out, 2020 was a major year for the industry. The article is part 1 in a series exploring energy politics and business in India.

Watching: This recent multimedia piece from The Third Pole, where reporters recorded the songs of locals along India's Brahmaputra River, who were displaced from their homes by flooding and other impacts of climate change. Scroll through videos of them performing their songs with English subtitles, and then read about the situation in India's Assam state.

Listening to: Raíz, or "Root," a new podcast from LatinClima and Claves21 supported by EJN's Biodiversity Media Initiative. Each episode of this Spanish-language podcast explores a different biodiversity issue, including international policy agreements, marine protected areas, wildlife conservation and more.