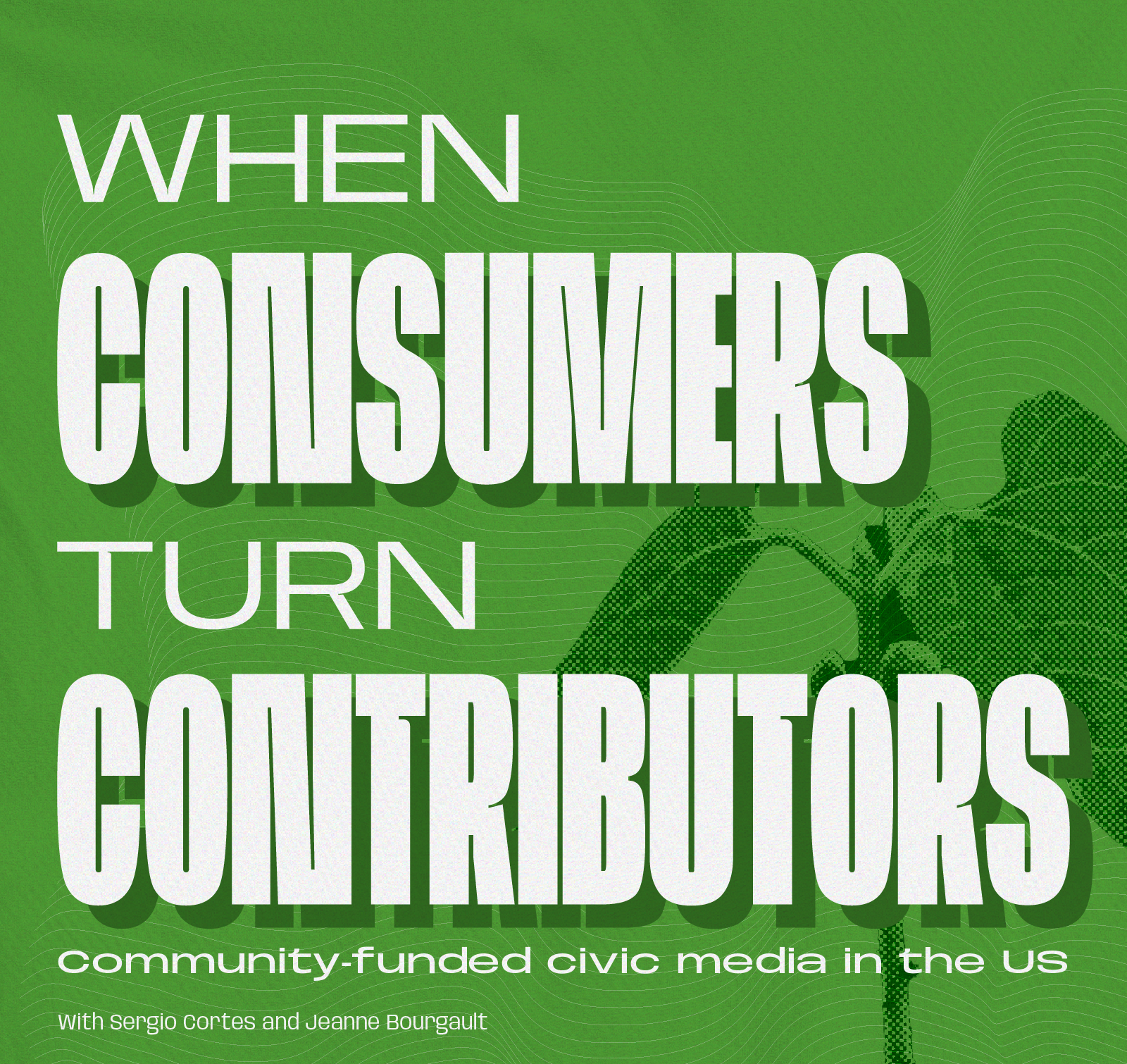 July 2023

Sergio Cortes
Creator of uSpark Valley
When Consumers Turn Contributors
The news about American news gets ever more dire. The most recent data shows that 1 in 5 Americans live in a news desert and an average of two local US newspapers are closing every week – disproportionately affecting BIPOC and immigrant communities. But despite widespread pessimism, much can be done to turn news deserts into news gardens, and support inclusive, representational local media in the United States. Civic groups, nonprofits, local governments, and others are finding creative solutions; and sometimes, citizen themselves are grassroots funding the local outlets that best serve them.
We'll meet Sergio Cortes from uSpark, an independent, community-led news organization that informs and mobilizes Millennial and Gen Z residents in California's Central Valley. We'll talk about the present and future of local media in the US, hear uSpark's story, and discuss creative solutions that can generate a thriving local media sector in the US and beyond.
Turn the Mic Around: Conversations with Journalists & Technologists on the Frontlines.
Join us each month as we go behind-the-scenes exploring stories from journalists operating in conflict zones, emerging democracies, and humanitarian crises as they deliver trustworthy information to communities that need it most.