Civil society and media are vital to advancing effective and inclusive civic engagement and participation in Jordan.
Yet, they face profound challenges, including shrinking civic space, mistrust among their constituents and complex new threats to their long-term sustainability. While civil society and media organizations in Jordan are numerous and vibrant, they face challenges in addressing these threats and engaging constructively with the Government of Jordan.
The Strengthening Civil Society & Media Systems Activity (Sawt, Arabic for "voice") – funded by USAID and implemented by Internews and partners – was launched in this context to ensure sustained civic engagement in Jordan through civil society and digital media innovation.
Sawt has two primary objectives:
Civil society and citizens build knowledge through accessing and engaging critically with fact-based information.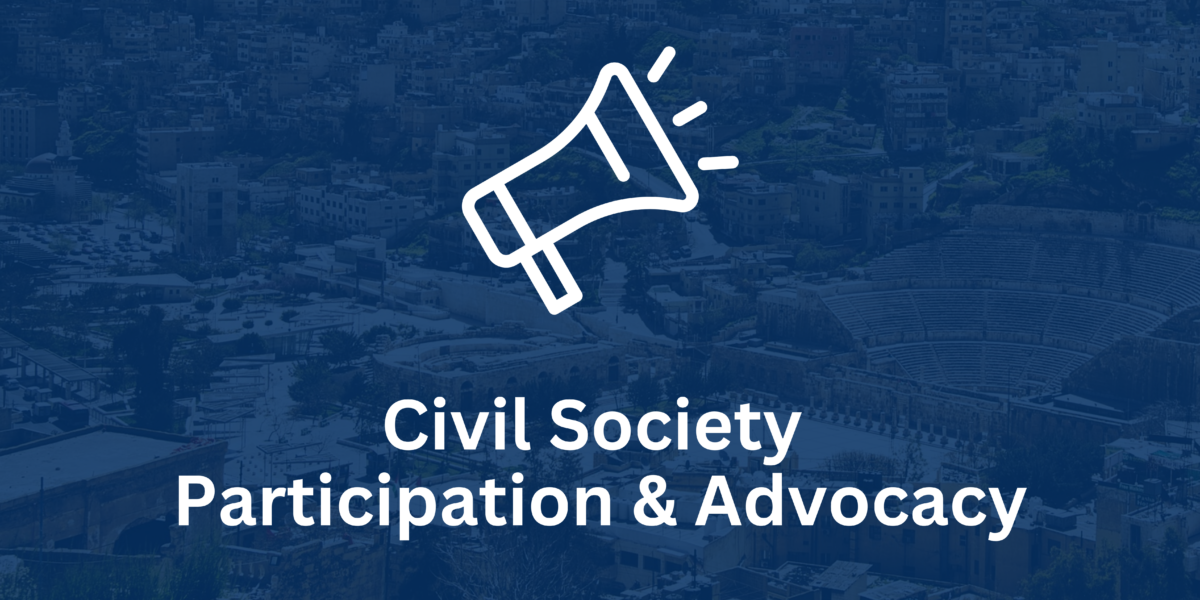 CSOs and citizens in Jordan effectively participate in civic spaces and advocate for policies through knowledge-based collective activism.
Our strategy is to create a virtuous cycle of civic engagement in Jordan.
We will improve community Knowledge of their rights and relevant issues through greater access to fact-based and trusted content from online media, CSOs and other civic spaces.
We will ensure under-represented voices are Included, heard, are represented fairly, and can safely access and use knowledge resources.
We will increase opportunities for citizens to Participate in regular constructive civic dialogue through building CSO and citizen Advocacy capacity and through support to intersectional CSO coalitions, contributing to increased trust and government Accountability.
Finally, we will build the Resilience of partners to operate in a challenging political and legal environment.
Connect With Us!