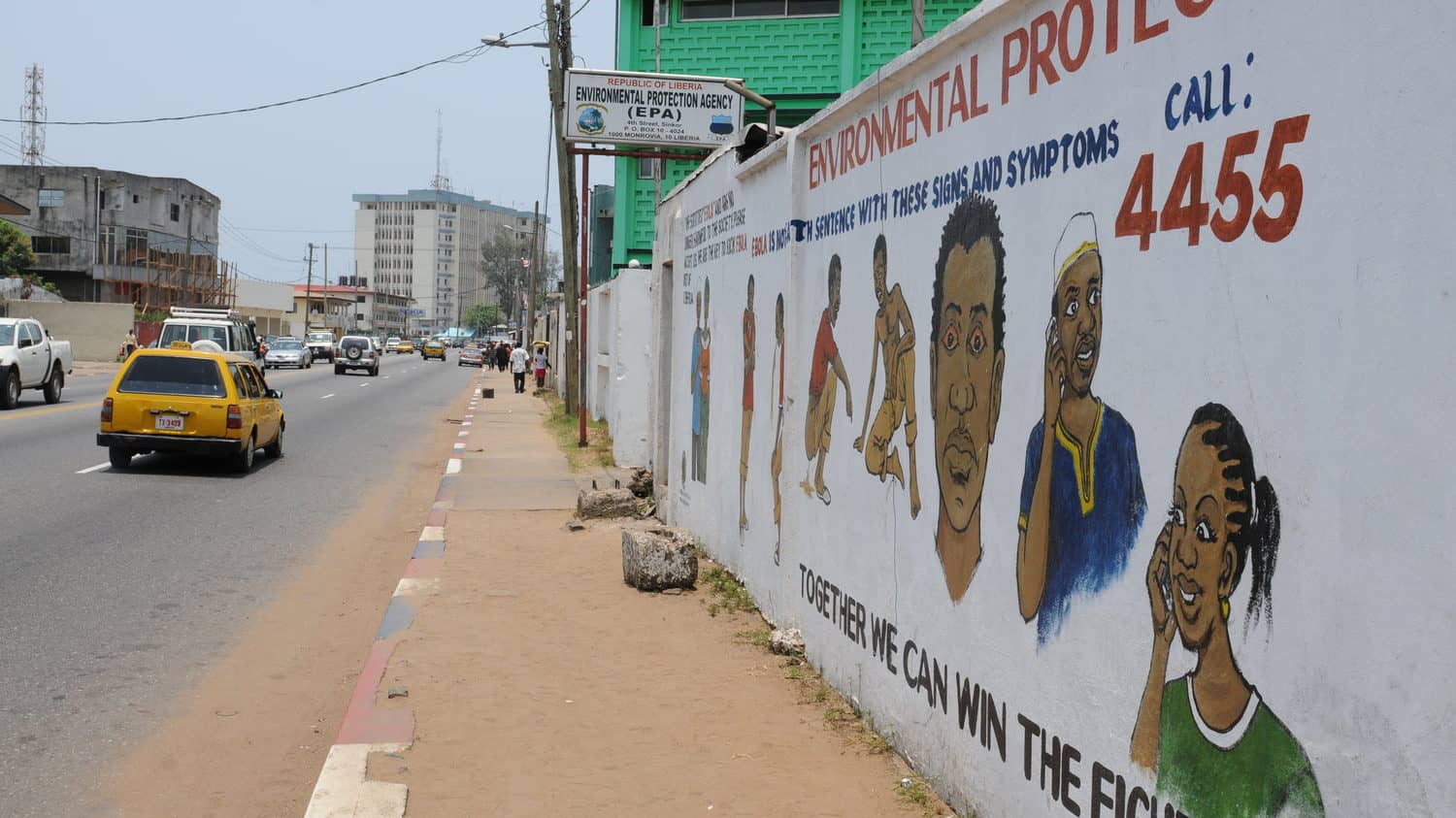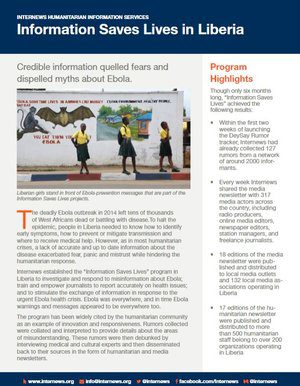 The deadly Ebola outbreak in 2014 left tens of thousands of West Africans dead or battling with disease. To halt the epidemic, people in Liberia needed to know how to identify early symptoms, how to prevent or mitigate transmission and where to receive medical help. However, as in most humanitarian crises, a lack of accurate and up to date information about the disease exacerbated fear, panic and mistrust while hindering the humanitarian response. Internews established the "Information Saves Lives" program in Liberia to investigate and respond to misinformation about Ebola; train and empower journalists to report accurately on health issues; and to support the exchange of information in response to the urgent Ebola health crisis. Ebola was everywhere, and in time Ebola warnings and messages appeared to be everywhere too. The program has been widely cited by the humanitarian community as an example of innovation and responsiveness. Rumours collected were collated and interpreted to provide details about the areas of misunderstanding. These rumours were then debunked by interviewing medical and cultural experts and then disseminated back to their sources in the form of humanitarian and media newsletters.
---
IMPACT
Around 200 humanitarian workers from around 120 organizations received feedback and rumours collected from the local population. The head of the Social Mobilization Working Group, Rev. Sumo, pointed out how the newsletter informs him about the issues discussed on the ground.
Internews became the Chair of the Media Working Group under the Ministry of Information in Monrovia to support the government's efforts to work with local and national media in the country.
Internews activities were being embedded into the broader social mobilization strategy in Liberia and the data produced and gathered by Internews was used by organizations implementing activities on the ground. Affected communities in Liberia received better and more coordinated information from multiple sources.
All of 120 journalists trained by Internews stated that after the project they felt they had a broader understanding of Ebola and Ebola related issues, while also more access to humanitarian responders, including government authorities, and to verified and consistent information.
VIDEOS