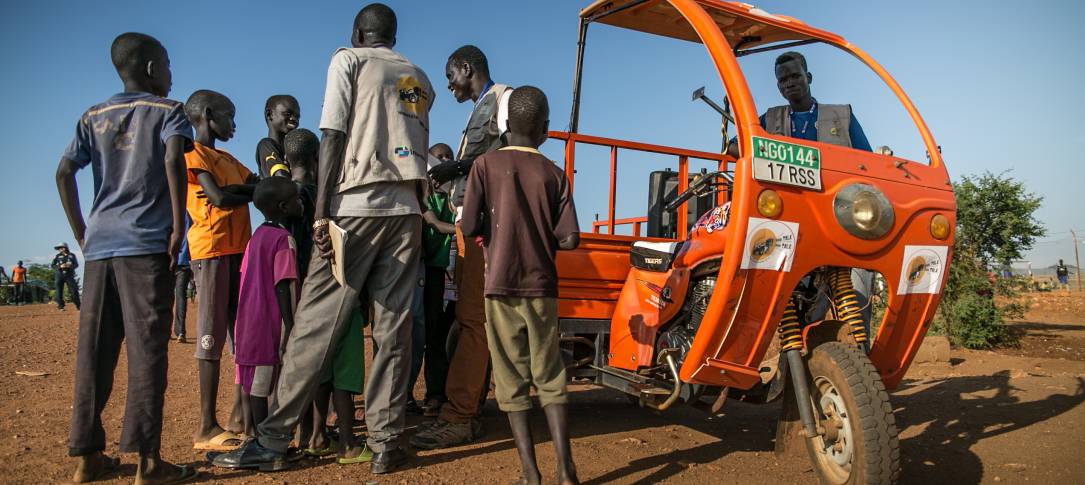 SEE CASE STUDIES AND HOW-TO GUIDES:
Listening Groups meet regularly to listen to audio programming, review awareness campaigns, discuss issues and challenges facing their communities, and provide valuable feedback to the HIS and to humanitarian agencies. HIS teams analyze feedback from the Listening Groups to better understand evolving information needs, adapt HIS programs, and deliver feedback to relevant humanitarian agencies regarding their programs and services. Internews often uses Listening Groups in combination with the distribution of radio sets to expand information access, including establishing designated areas and times where people can listen to programs. The groups are a valuable tool for two-way conversations with communities, promoting accountability within the humanitarian sector, and continually adapting and improving programs.
Listening groups are more than just a series of focus groups sessions held over time. Through participation in the groups, members build a relationship and trust between each other, the HIS, and with humanitarian organizations in the area. The groups cultivate a sense of community ownership, engagement, and participation, which is not only critical to efficient and effective program delivery, but promotes a sense of resilience in the midst of a crisis.
"Every week I look forward to sitting with my family to listen to BBTT [internews HIS South Sudan]. I hear about what is happening where I live and I get to say what I think should be done to fix problems. As a young woman, sometimes I am not heard in our community, it is always the men they ask for their opinion, but BBTT listens to me every time."

Nyajima Malek Ruok, Listening Group member, UN House PoC, Juba, South Sudan