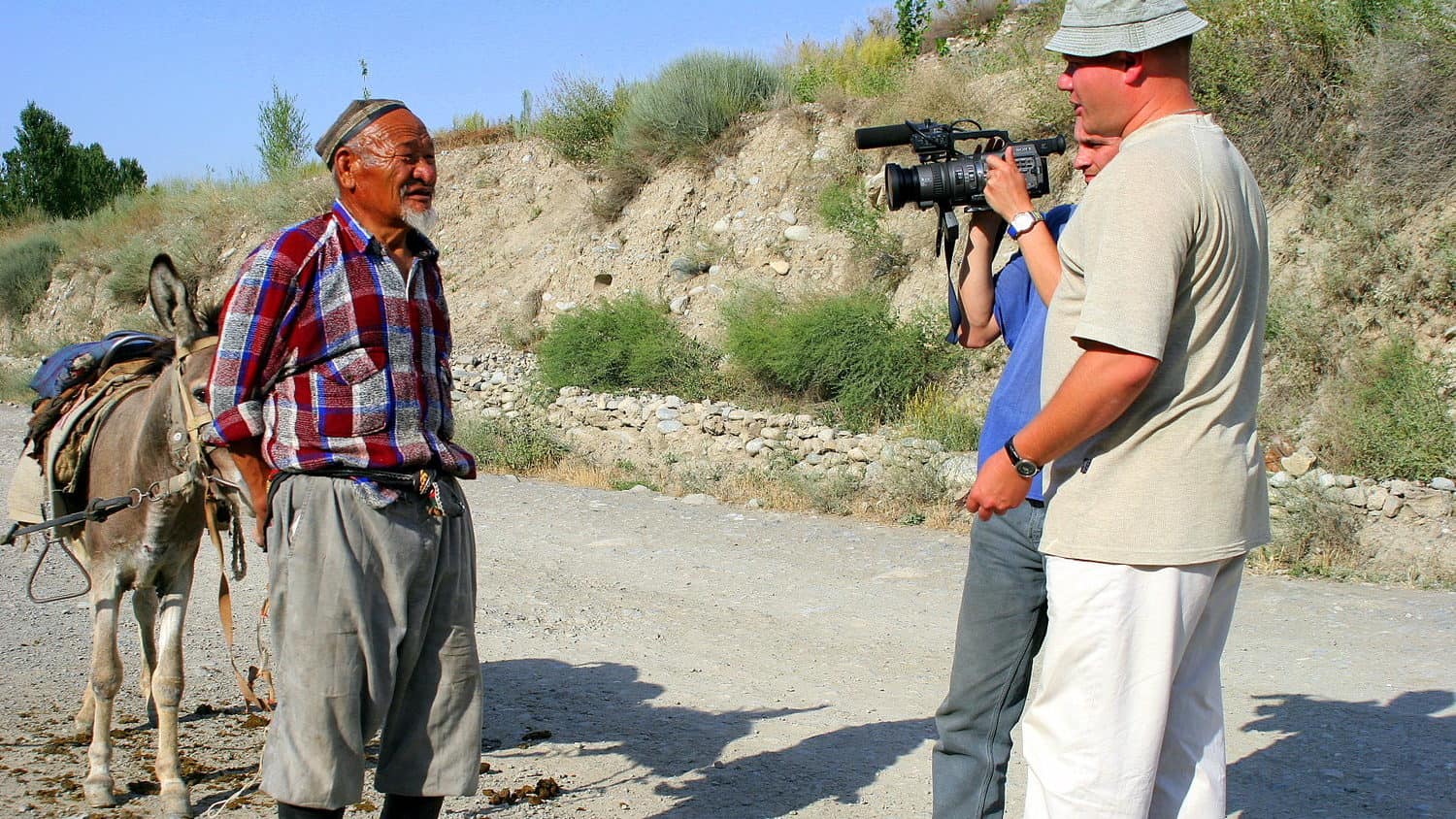 The violence that broke out between ethnic Kyrgyz and Uzbek communities in southern Kyrgyzstan in June, 2010 left nearly 500 people dead and more than 400,000 displaced from their homes. While the threat of violence has since subsided, mistrust between the two groups remained high. Ethnic Kyrgyz feel they have been unjustly blamed for the conflict and many have responded by embracing ultra-nationalistic sentiments. Meanwhile, many ethnic Uzbeks have lost their livelihoods, property, and sense of security. To combat these challenges, Internews worked with the Kyrgyz government to create Yntymak ("Accord" or "Harmony"), a public radio station in the southern city of Osh that broadcasts in Kyrgyz, Uzbek and Russian, which now has a TV.
The station employs a staff of 90 journalists, Kyrgyz and Uzbek, and broadcasts news and human-interest stories that promote positive images of both communities. It is one of the only places where listeners can hear stories that acknowledge what happened and focus on ongoing recovery efforts, like refugee resettlement, city beautification campaigns, and border issues between Kyrgyzstan and Uzbekistan. The project has been and it is currently funded by the United States Agency for International Development (USAID).
"It is so hard to find out what is really happening. We see a lot of UN cars and agencies flags all over the place, but at least when listening to you we know exactly what they can provide us with."

Listener of the Internews Radio programs (July 2010)
---
IMPACT
Scalability – Yntymak took to the airwaves in August 2012, having started online the year before. The station broadcasts 24 hours, seven days a week on FM (106.1 MHz) and 17 hours a day on TV, originating from the city of Osh, where much of the Kyrgyz/Uzbek violence took place. Yntymak went from a small radio station to one of the largest media outlets in south Kyrgyzstan and the only one broadcasting on three languages and serving three ethnic groups.
Building Trust – Given the death toll from the 2010 Kyrgyz/Uzbek conflict, tempers were still running high when Yntymak signed on in 2012. There was huge resistance from the local population. However, over the years, Yntymak has become a trusted and popular source of balanced information for both ethnic communities.
Long-term impact – Since its founding in 2012, Yntymak has made great strides in bring southern Kyrgyzstan's Kyrgyz and Uzbek populations closer together. The project supports training for Yntymak's journalists and provides technical advice and skills. Yntymak is serving the local population to foster a social climate of sharing and goodwill that makes reconciliation possible, and more likely to occur.
---
VIDEOS