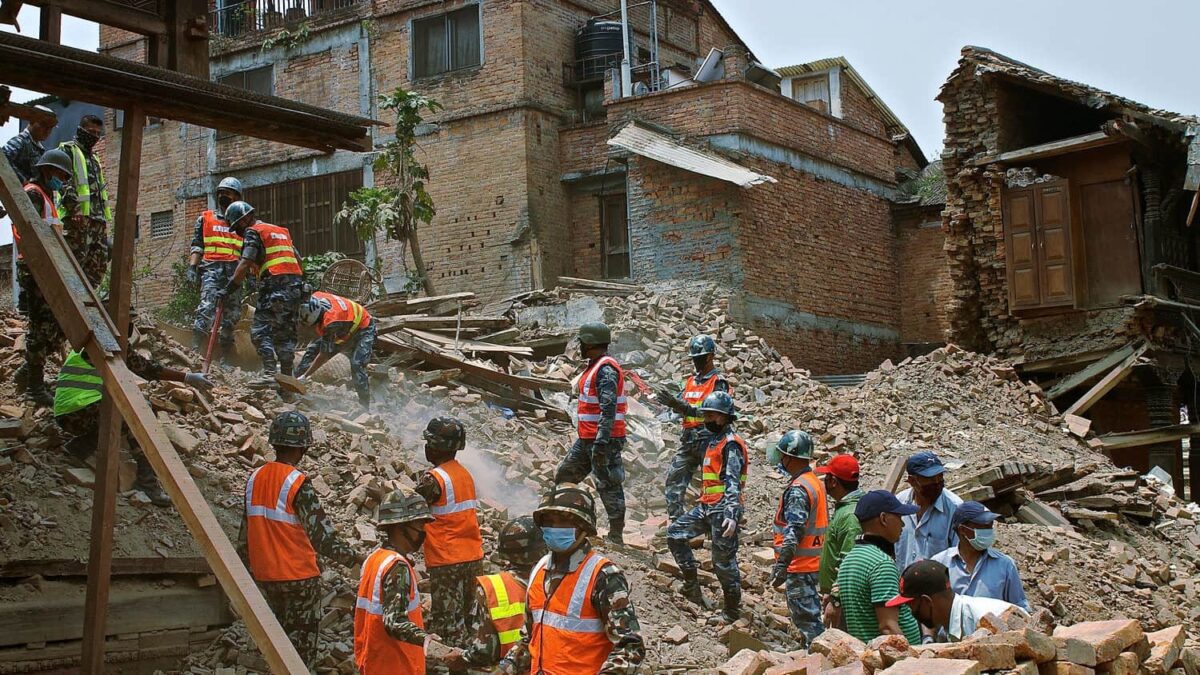 In July 2015, Internews launched Open Mic Nepal, a project designed to track and debunk rumours in the communities affected by the April 2015 earthquake in Nepal. This report describes how the project worked, the results, lessons learned and recommendations. Jul 9, 2015
In May 2015, just weeks after a major earthquake in Nepal, Internews conducted two needs assessment in the affected districts of Sindhupalchowk and Nuwakot. The assessments showed that there was an absence of communication between humanitarian actors working on earthquake response and the local communities.
In July 2015, Internews launched Open Mic Nepal, a project designed to provide reliable and verified information to affected communities and to track and debunk rumours in the earthquake-affected areas. Based on previous pilots of this approach in Gaza and Liberia, the project set out to assess and address information needs by using minimally structured qualitative data-gathering approaches to surface trends in community conversations, identify key concerns, misunderstandings and toxic/corrupted information, and to redress them with the provision of reliable and verified information as speedily as possible.
Working with Accountability Lab and Local Interventions Group Internews gathered and processed rumours, feedback and questions from affected communities and responded to them using a network of 400 journalists from the 14 most affected districts and 18 community radio stations, which used Open Mic content in their programs.
---
IMPACT
The Open Mic project responded to 88 rumours and 321 feedback, while correcting 165 facts that were misrepresented and engaging with around 12,000 beneficiaries during the course of the project.
Humanitarian actors stated that they used Open Mic to confirm government policy decisions, and shared it with their staff to be prepared to answer questions while visiting communities.
Open Mic reports have been used by 18 local radio stations to inform their various programs. Six community radios have created specific programs to dispel rumours and answers community concerns based on Open Mic Nepal. Ujyalo Radio and Radio Nepal (national radios) also used Open Mic reports.
The project galvanized contacts between the affected communities, government and humanitarians in ways that can be seen to constitute sustainable outcomes. Open Mic nurtured a system of accurate and timely information sharing through active networks of regular contact between the affected people and aid providers and officials – that is still active more than a year after the earthquake.