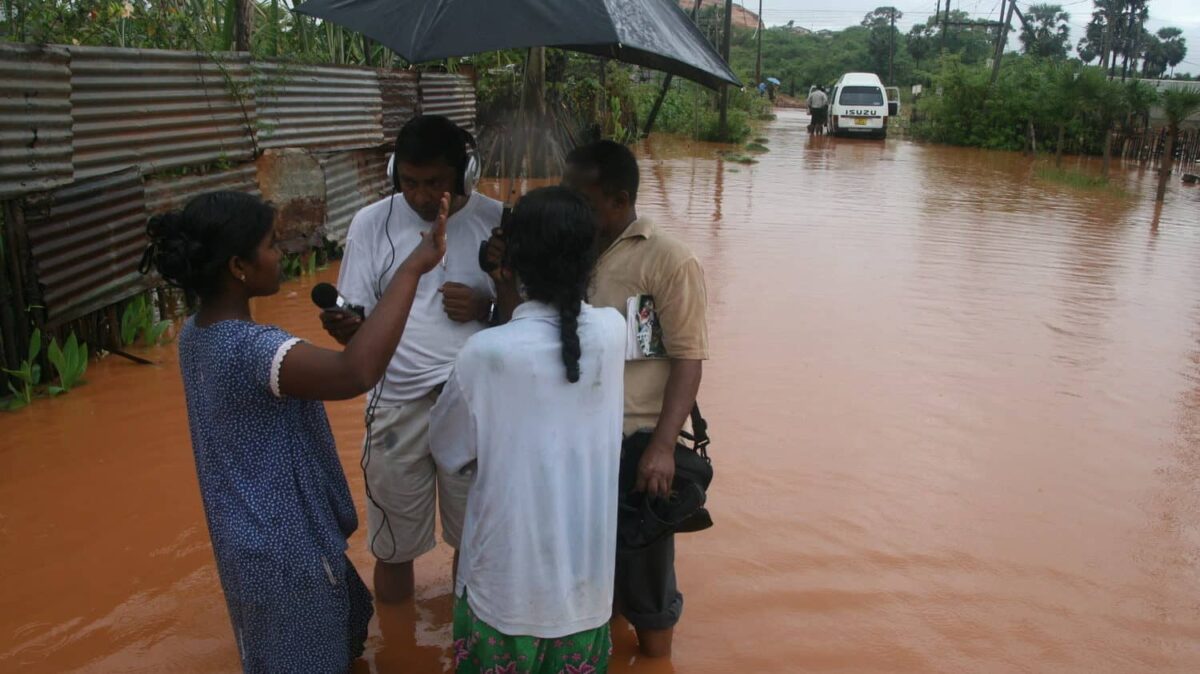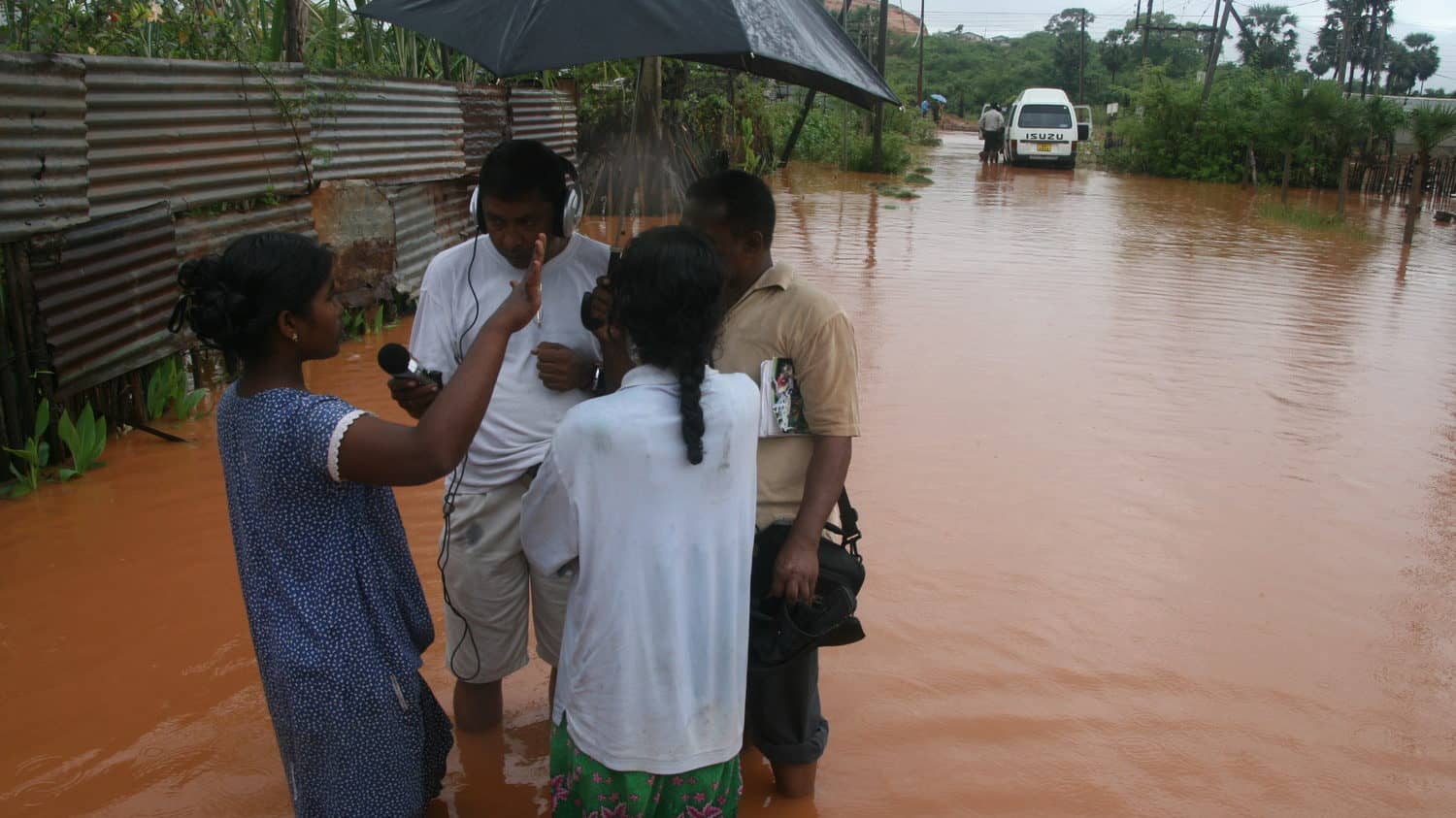 Internews provides communities affected by natural disasters, such as hurricanes or earthquakes with information about where to find food, water and medical help.
Haiti
Hurricane Matthew Response (2016-2017): Building on Internews presence in Haiti since 2006, after Hurricane Matthew in August 2016, Internews quickly adapted its activities on the ground to the needs of both local media and humanitarian organizations, providing coordinated and reliable two-way communication systems based on its own media partnerships.
Earthquake Response (2010-2011): Following the 7.0 magnitude earthquake that shook the country on January 12, 2010 that resulted in more than 200,000 deaths, Internews launched a daily 20-minute humanitarian radio program called ENFOMASYON NOU DWE KONNEN (News You Can Use), or ENDK. The program was prepared by a team of 12 Haitian journalists and focused on providing timely, relevant and actionable information ranging from where to access food and water, to hygiene and health tips, to useful guidelines for protecting a tent from flooding during rain and who to contact to replace lost identification papers.
Indonesia
Tsunami Responses and Disaster Risk Reduction (2005-present): When humanitarian response teams arrived in Aceh, Indonesia, in early 2005, they were met with a scene of utter devastation. The tsunami had torn through the province and smashed everything: lives, buildings, institutions. The survivors of the disaster were focused on locating their loved ones, and finding shelter, food and medical help.
Nepal
Earthquake Response (2015): In May 2015, just weeks after a major earthquake in Nepal, Internews conducted two needs assessment in the affected districts of Sindhupalchowk and Nuwakot. The assessments showed that there was an absence of communication between humanitarian actors working on earthquake response and the local communities.
"People are calling and asking for our reporters to come to them, because they know once their stories are heard they will get help."

— Fawad Ali – local radio journalist
Pakistan
Flood Response (2010): Internews worked with local radio stations in the hardest hit areas in Pakistan's northwest region to ensure that journalists were able to continue reporting on the devastation and on the critical relief efforts underway.
Earthquake Response (2005): Within a week of the October 8 earthquake Internews launched the Pakistan Emergency Information Project to rebuild media capacities affected by the disaster in Kashmir and NWFP.
Philippines
Typhoon Response (2013-2014): Radyo Bakdaw was set up by Internews in Guiuan, Eastern Samar, after the typhoon Yolanda/Haiyan hit the Philippines on November 8th 2013. The typhoon passed through 9 provinces, killing at least 6268 people. An estimated 14 million people were affected by it with 4 million people displaced.
Sri Lanka
Tsunami Response (2005): Following the devastation of the December 26 tsunami, USAID / OTI / DAI Sri Lanka awarded Internews a grant for the Sri Lanka Relief Radio (SLRR) project. In three months, SLRR produced 98 programs to provide comprehensive coverage of issues affecting tsunami-damaged areas.