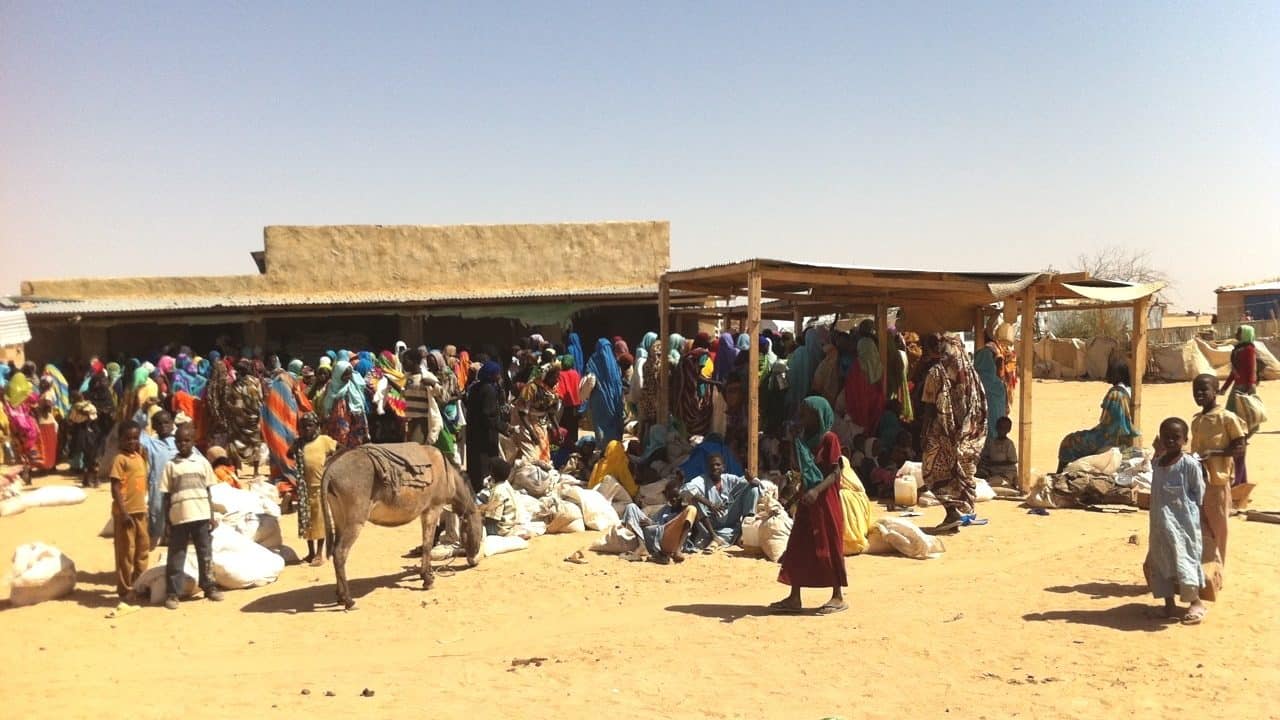 Starting in 2005, Internews built three humanitarian radio stations in Eastern Chad to help those fleeing the violence in Darfur to receive the critical news and information they needed to survive. The Internews Humanitarian Information Service reached more than half the refugee camps, thousands of internally displaced persons and local Chadian populations that live around the camps.
Programming on the stations was designed to support the overall humanitarian relief effort, but there was a strong bias toward informing refugees of their legal rights, on security issues, protection, and gender-based violence. Internews spent the last year of the project preparing the stations for independence, including establishing rent-free premises, community governing boards and marketing strategies, which make it possible for these radios to still exist and function today.
Internews' work in Eastern Chad was funded over the years by: UNHCR; The US Department of State, Bureau of Population, Refugees and Migration (BPRM); USAID Office of Transition Initiatives (OTI); USAID; the US Departmentof State Bureau of Democracy, Rights and Labor (DRL); UKAid; and several private foundations and individuals.
"It is interesting to see how the information given by Radio Sila can help communities to change their behavior. […] I am very satisfied by the behavior change observed in Djabal camp. People are becoming aware of the harm done by some practices such as excision, early and forced marriages and scarification with contaminated objects. The various programs produced by Internews enabled them to change their life. They really understand and master the themes contributing to improve the status of the Tchadian women."

Claude Meuga, UNFPA chief field officer in Goz Beida
---
IMPACT
Better Access to Services – Overall, the Internews project in Chad provided essential information to IDPs, refugees and host community populations through three radio stations which enabled communities to better access the services. 86% of people who turned up to a polio vaccination campaign in and around the camps had heard about it on the Internews radios, while UNHCR's research suggests that the number of hospital births has increased by 21% during the Internews project, which they have partly associated with the work of the radio campaigns;
Community Engagement and CwC – The Internews project supported humanitarian agencies and facilitated cooperation and dialogue among them and the local and refugee populations. According to COOPI for example "The work done by Internews goes beyond what other organizations are doing in Goz Beida. Through Radio Sila we can develop better relations with our beneficiaries. This is helping us to achieve our goal of raising public awareness."
Sustainability and capacity strengthening – The radio station created by Internews are still on air as independent refugees radios serving a population of more than 300,000 refugees.
---