Resources and Guidelines
Information Deprivation During the COVID-19 Pandemic
An Information Ecosystem Assessment of Internally Displaced Persons in the Kurdistan Region of Iraq During the COVID-19 Pandemic.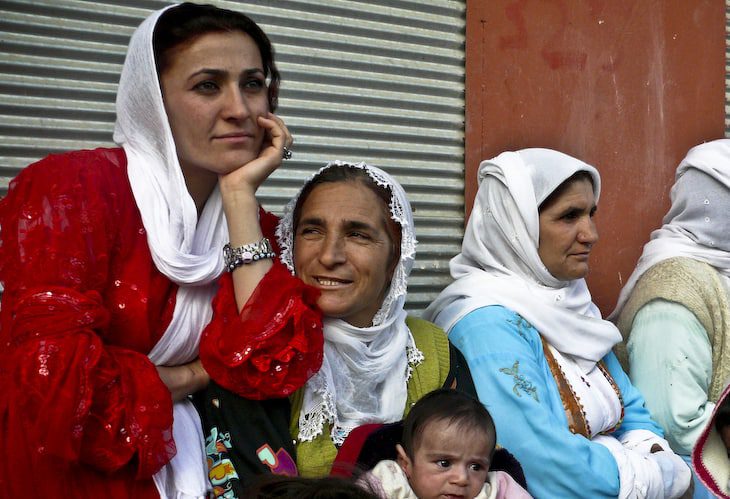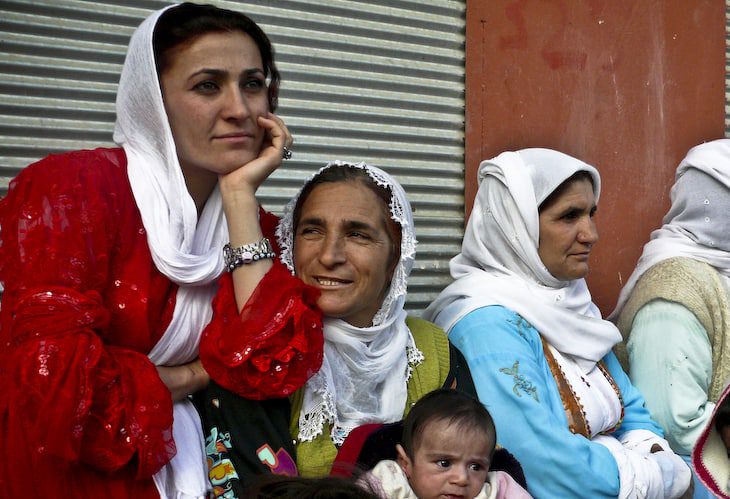 [Arabic] Gender Responsive Budgeting Manual (Men and Women)
Trainings
Environmental Journalism and Constructive Journalism
Our Arabic/Kurdish online self-learning modules are crafted to elevate the reporting skills of mid-career journalists in Iraq on environmental issues, promoting a solutions-oriented, inclusive, and gender-sensitive approach. These interactive modules aim to equip you with the skills to address the needs of local and marginalized audiences through engaging storytelling formats. Drawing on Internews' rich experience and feedback from Iraqi journalists, the learning experience is enriched with videos, quizzes, and case studies, aiming to provide practical knowledge and insights for impactful reporting. Upon completing the online modules on this platform, you will receive an electronically accredited certificate from the Internews office in Iraq.
Description in Arabic

مرحباً بكم في منصة التعلم الإلكتروني (الصحافة البيئية والصحافة البنّاءة)
تم تصميم وحدات التعلّم الذاتي الإلكترونية باللغتين العربية والكردية لتعزيز مهارات الصحفيين في منتصف مسيرتهم المهنية في العراق فيما يتعلق بقضايا البيئة، وذلك من خلال تعزيز نهج يركز على الحلول ويكون شاملاً ومراعياً للنوع الاجتماعي (الرجل والمرأة). تهدف هذه الوحدات التفاعلية إلى تزويدكم بالمهارات اللازمة لتلبية احتياجات الجماهير المحلية والفئات المهمّشة عن طريق سرد القصص بطريقة جذابة. إستناداً الى خبرة إنترنيوز الغنية وآراء الصحفيين العراقيين، تم إثراء تجربة التعّلم بمزيج من فيديوهات، إختبارات ودراسات الحالة، بهدف توفير المعرفة العملية والرؤى اللازمة للتقارير ذات الأثر الكبير. بعد إكمال الوحدات على المنصة الإلكترونية، ستحصل على شهادة معتمدة إلكترونيا من مكتب إنترنيوز في العراق.
Description in Kurdish

بەخێربێن بۆ پلاتفۆرمی فێربوونی ئەلیکترۆنی (ڕۆژنامەوانیی ژینگەیی و ڕۆژنامەوانیی بنیاتنەر)
لەم پلاتفۆرمە مۆدیولەکانی فێربوونی ئەلیکترۆنی بە زمانەکانی عەرەبی و کوردی بنیات نراون، بۆ بەرزکردنەوەی تواناکانی ڕۆژنامەنووسان لە هەماهەنگی کارەکانیان لە عێراق دەربارەی کێشە ژینگەییەکان و بەرەوپێشخستنی چارەسەری ئاراستەکراو و گشتگیر و تێڕوانینی هەستیاریی جێندەری (پیاوان و ئافرەتان). ئامانج لەم مۆدیولانە بەهێزکردنی تۆی ڕۆژنامەنووسە بەو لێهاتووییانەی کە پێویستن بۆ دابینکردنی پێداویستییەکانی خەڵکی ناوچەکە، لەسەر بنەمای ئەزموونی دەوڵەمەندی ڕێکخراوی ئینتەرنیوز و سەرنجەکانی ڕۆژنامەنووسانی عێراقی.
ئەزموونی فێرکردن لەم مۆدیولانە لە ڕێگەی ڤیدیۆ و لێکۆڵینەوەی کەیس و تاقیکردنەوە پێشکەش دەکرێت، ئەمەش بە ئامانجی باشترکردنی ئەو زانیارییە کردەییانەی کە پێویستن بۆ بەرهەمهێنانی ڕاپۆرتی کاریگەر و بەدەستهێنانی ئامانجی گەورە. دوای تەواوکردنی مۆدیولەکان لەسەر پلاتفۆرمی ئەلیکترۆنی، بڕوانامەیەکی ئەلیکترۆنی وەردەگریت کە باوەرپێکراوە لەلایەن رێکخراوی ئینتەرنیوز لە عێراق.
Films
Click here to check out Internews in Iraq's YouTube Channel
فيلم زواج بالاكراه
فيلم المسكوت عنه
The Untold Story
Sacrifice
Once upon a time in Kurdistan
Noon al-nswa
Law #6
Female Genital Mutilation
Clouds of Remorse
Case No. 102 – Short Film