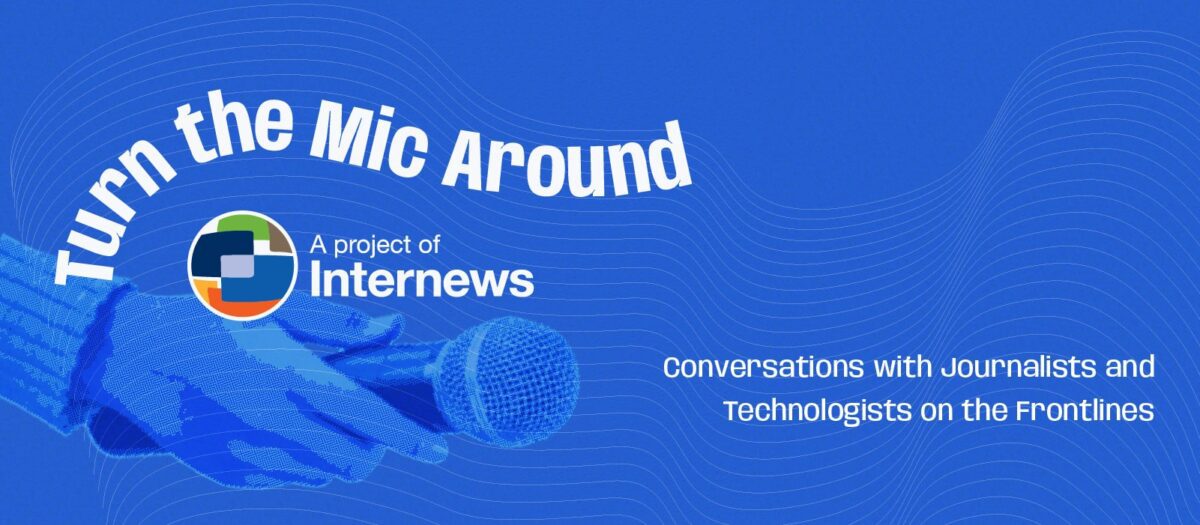 Join us each month as we go behind-the-scenes exploring stories from journalists operating in conflict zones, emerging democracies, and humanitarian crises as they deliver trustworthy information to communities that need it most.
These conversations are worthy of your time, and we'll keep them short: A 15-minute interview with 15 minutes for questions.
Listen to our latest episode:
The Fight Against Gendered Disinformation
With Lucina Di Meco, co-founder of #ShePersisted and the author of multiple studies on gendered disinformation.
Check out Previous Recordings of Turn the Mic Around

---

---

---

---

---

---

---

---

---

---