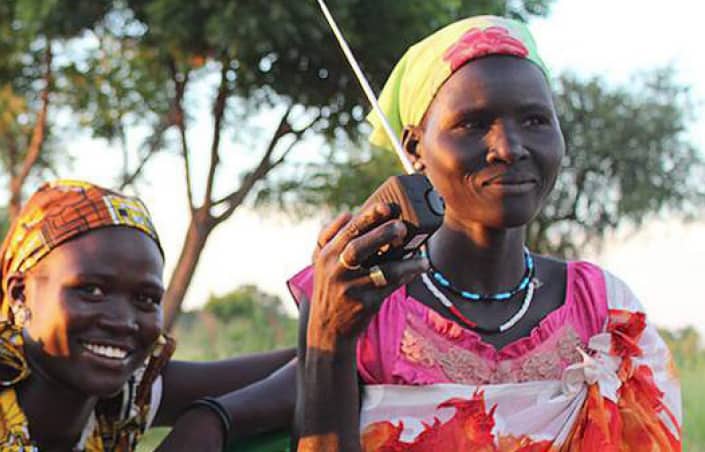 Internews launched an ambitious 5-year Gender Equality & Women's Empowerment Strategy in 2018. This strategy shapes the way we plan, design, implement, monitor and learn from our work.
It challenges discriminatory gender norms, and strives to advance equality across all gender identities.
The strategy is designed to:
Strengthen the collective effort of Internews staff to ensure that everyone benefits equally from Internews' and our partners' work;

Create a workplace environment in which all people can work together in an equitable and respectful way and in which women's leadership is encouraged and supported;

Ensure safe access to information for women, girls and marginalized groups in some of the world's most challenging places;

Advance women's leadership in the media, information and communications technology fields;

Improve the information we all consume by promoting more stories produced by, for and about women and girls; and

Involve men as active participants and help men challenge gender inequality, discriminatory gender norms and stereotypical gender roles.